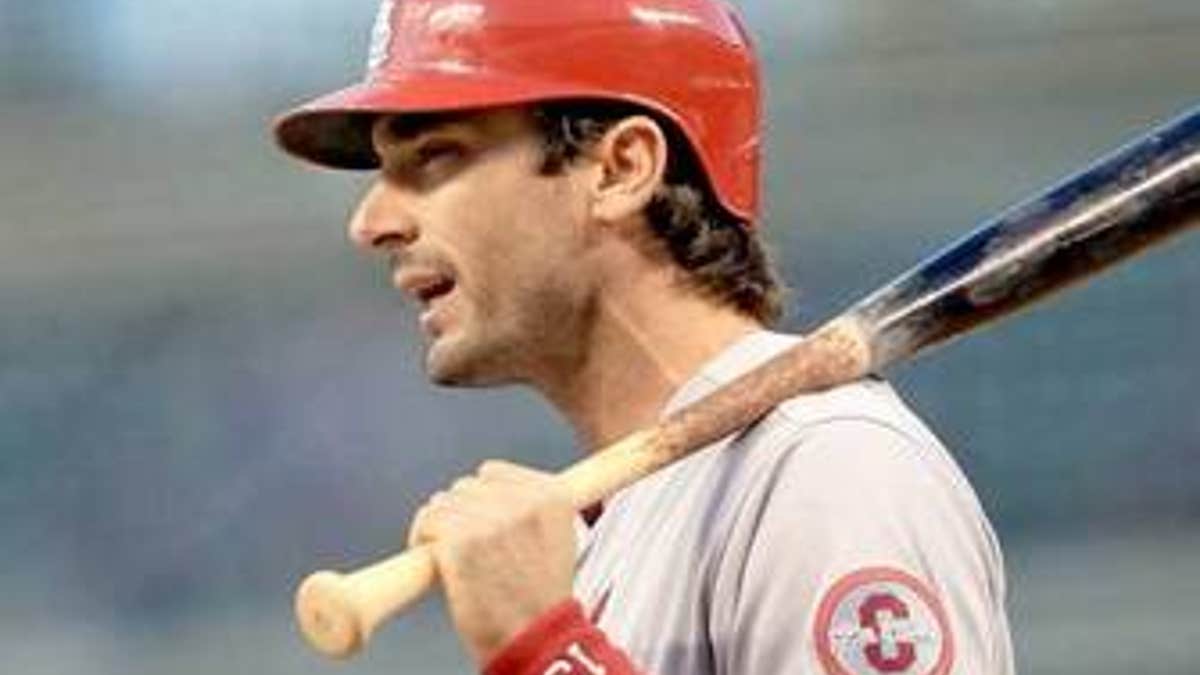 Matt Carpenter is having a decent season for the St. Louis Cardinals.
Entering Thursday's game at Colorado, the second baseman leads the NL in hits (190), runs (119) and doubles (51) to go along with a .324 batting average, 10 homers and 76 RBI.
Last year, in his rookie campaign, he played 114 games and hit .294 with six homers and 46 RBI. This year, he's been in the lineup nearly every game, playing in 147 as the Cardinals are closing in on a playoff berth -- and a possible NL Central title.
On Thursday, Colorado veterans Todd Helton and Roy Oswalt caught Carpenter with one of the oldest tricks in the book in the first inning of the final game of a four-game series in Denver.
Your browser does not support iframes.
Great year aside, Carpenter better get his head in the game once the playoffs start.