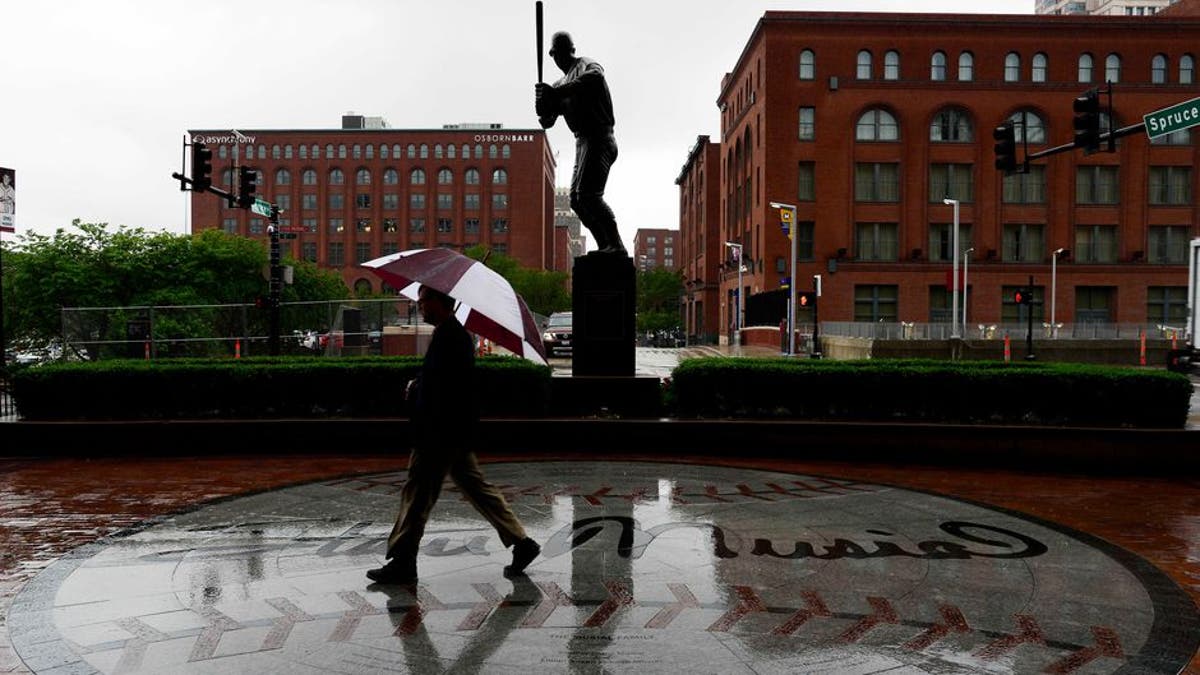 ST. LOUIS -- Maybe June will be drier. The St. Louis Cardinals, who have rescheduled two rainouts for June, certainly hope so.
The team announced Friday the make-up dates for two games that were postponed due to heavy rains in the St. Louis area inthe last week.
The game originally scheduled forSaturday, April 29, will be made up Monday, June 26, at 3:15 p.m. It is a mutual off-day for both the Cardinals and the Cincinnati Reds.Fans should use their tickets dated April 29, 2017, for admittance.
The postponed Wednesday, May 3, game vs. the Milwaukee Brewers has been rescheduled as part of a split doubleheader on Tuesday, June 13, at1:15 p.m. Gates will open at 11:45 a.m. for the make-up game and will reopen at 5:45 p.m. for the regularly scheduled 7:15 p.m. game. Fans should use their tickets dated May 3, 2017, for admittance to the 1:15 game.