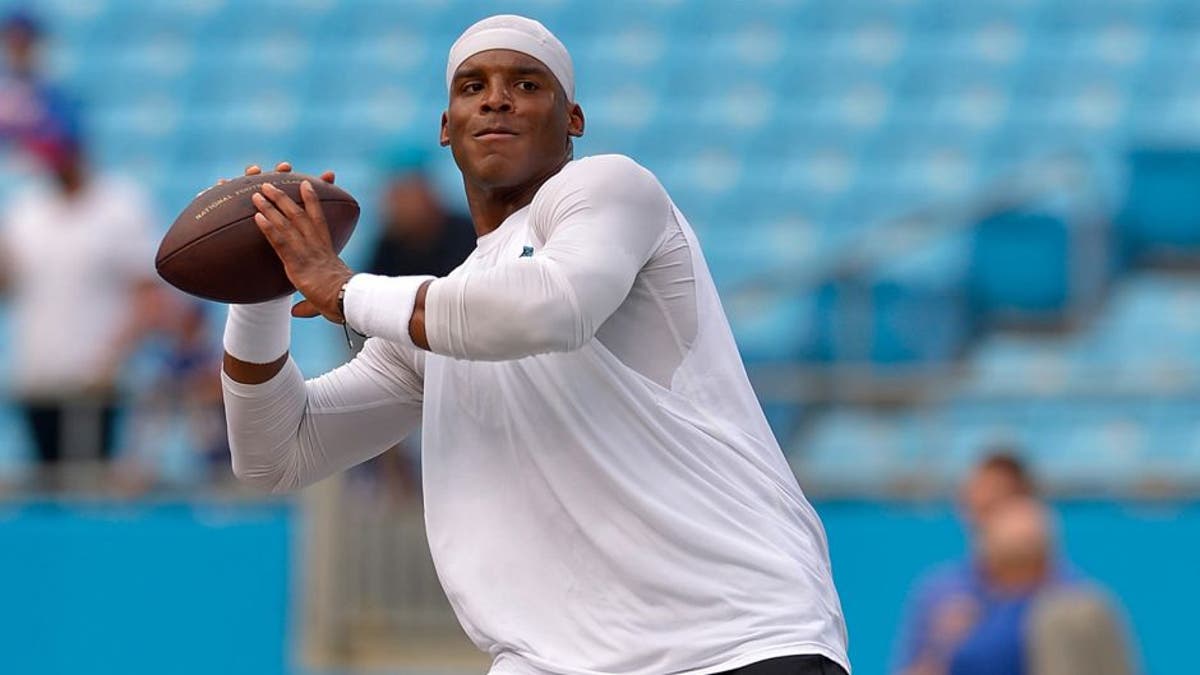 The Carolina Panthers may have played themselves out of a potential run at the playoffs Monday night by falling to the Tampa Bay Buccaneers, 17-14. They did so without quarterback Cam Newton, who is recovering from a concussion suffered in Week 4.
The loss stings and significantly hurts Carolina's chances of making the postseason, but at least Newton seems to be getting better … even if not any more careful.
Adam Schefter of ESPN tweeted out this photo of Newton riding a scooter in downtown Charlotte earlier Monday, and you'll notice he isn't wearing a helmet. The postgame Monday Night Football crew confirmed that it is indeed the Panthers quarterback.
Now, this is both concerning and a positive sign. It's a good thing because Newton is seemingly progressing in the league's concussion protocol -- at least enough to ride a scooter in traffic. However, it's also somewhat worrisome that he'd be riding it without a helmet while recovering from a head injury.
No timetable has been set for Newton's return, but head coach Ron Rivera told ESPN sideline reporter Lisa Salters before the game that Cam had begun running and throwing at the team facility.