Calvin Pryor, Rex Ryan engage in strange yet comical war of words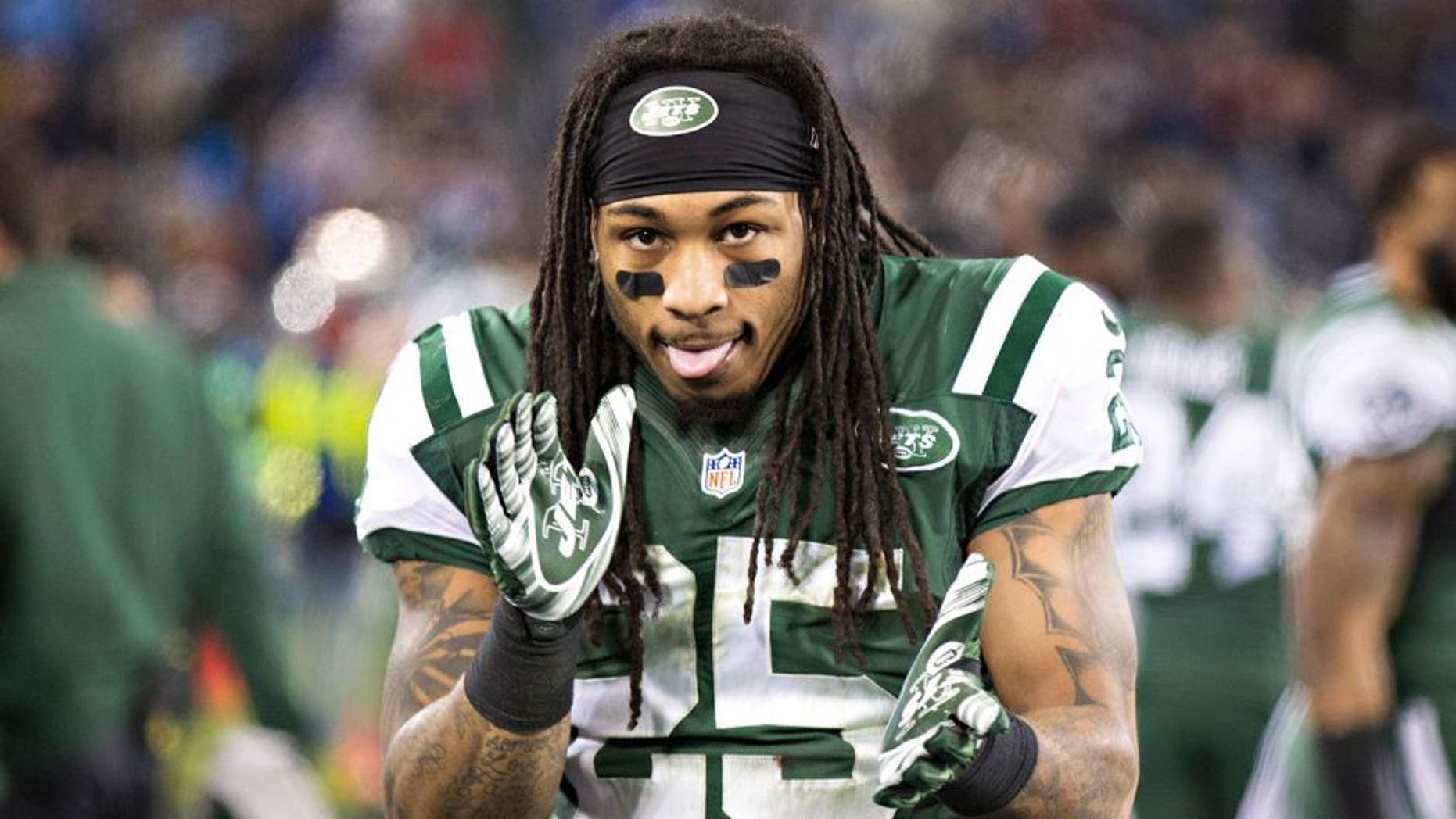 Calvin Pryor and Rex Ryan were involved in one of the strangest trash talking you'll see. Wesley Hitt Getty Images
Rex Ryan is unsurprisingly at the center of attention ahead of his return to the Meadowlands Thursday night as the Buffalo Bills take on his former team, the New York Jets.
In addition to squaring off against his former team for the first time, Ryan also named Geno Smith's "puncher," IK Enemkpali, a captain against the Jets. Todd Bowles and Brandon Marshall offered their responses to Ryan's move, as did former Jets safety Calvin Pryor.
During Ryan's press conference Tuesday, Pryor sent out this tweet, taking a subtle jab at his head coach from a year ago -- likely for both his captain choice, and his decision to wear a Clemson helmet to the podium.
A reporter saw the tweet and asked Ryan about it while he was still at the podium. In typical Rex Ryan fashion, he had the perfect response.
Ryan's son, Seth, plays for Clemson, while Pryor is a former Louisville Cardinal. Ryan's swift response brought a laugh to the crowd of reporters, though saying Clemson "put it on" Louisville isn't exactly accurate. The Tigers eked out a 20-17 win back in September to nab their third win of the season.
After the strange back-and-forth between Pryor and Ryan, the Jets safety ended the trash talking with a simple one-word tweet.
Always expect the unexpected with Rex Ryan. Always.
MORE NEWS: Want stories delivered to you? Sign up for our NFL newsletters.