Calvin Johnson says he was mistreated by the Lions when he retired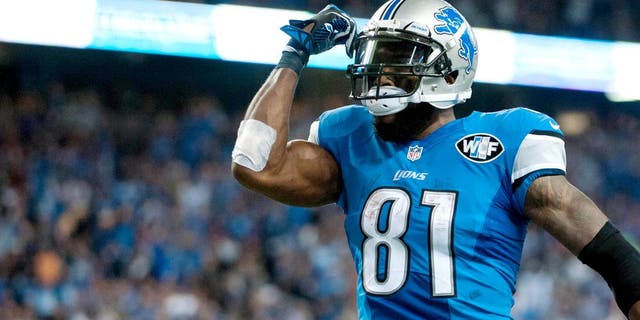 Calvin Johnson was the face of the Detroit Lions for the majority of his nine-year career and considered one of the best receivers in the NFL at the time of his abrupt retirement after the 2015 season. Johnson walked away from the game despite being named to the Pro Bowl for the sixth consecutive time, reminding many of Barry Sanders, who also retired from the Lions at age 30 after a Pro Bowl season.
And it appears the animosity Sanders had toward the franchise at the time of his retirement is also being felt by Johnson.
"I dont even like to talk Lions too much just because the way our relationship ended," Johnson said when asked about his No. 81 being retired, via the Detroit Free Press."If they see me around here, well see. But hey, I dont know.
"I just didnt feel like I was treated the way I should have been treated on the way out. Thats all. I mean, its all good. Im not tripping. I dont feel any kind of way, just hey, that's what they did. Hey, it is what is."
When Johnson was asked to elaborate, he didnt reveal specifics.
I mean, its simple, he said. Its simple. Its easy when you think about it.
The Lions required both Johnson and Sanders to pay back part of their signing bonuses after they retired. Johnson paid back $320,000 at the time of his retirement, according to NFL Players Association records, or about 1/10th of the $3.2 million signing bonus proration they could have collected under the collective bargaining agreement.
"They told me they wouldnt trade me if I came back and stuff like that, but it wasnt about that," Johnson said."It was about how I felt."