Cain Velasquez menaces Vince Vaughn in 'Term Life' trailer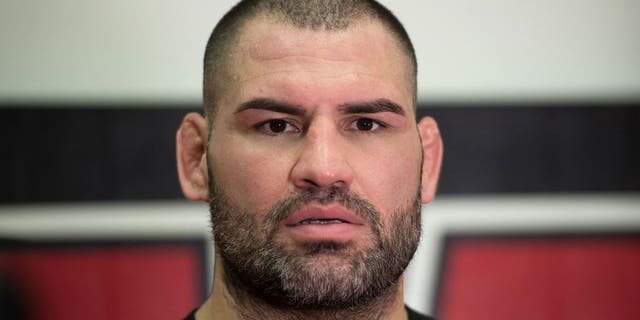 Former UFC heavyweight champion Cain Velasquez is the latest fighter to jump from the Octagon onto the big screen with his role alongside Vince Vaughn in the upcoming movie "Term Life".
Velasquez signed onto the movie in early 2014 where he'll play a gangster, who is hunting for Vaughn's character after a heist gone wrong ends up with somebody dead.
From the footage in the first trailer, Velasquez looks rather menacing as he goes after Vaughn courtesy of his boss and it appears he's got a sizable role throughout the movie.
Obviously there's no speaking parts shown in the trailer but Velasquez has the scary looking gangster look down pat already.
Check out the trailer for "Term Life" before the movie lands in theaters on April 6.