BYU Dismisses Player From Basketball Team for Having Premarital Sex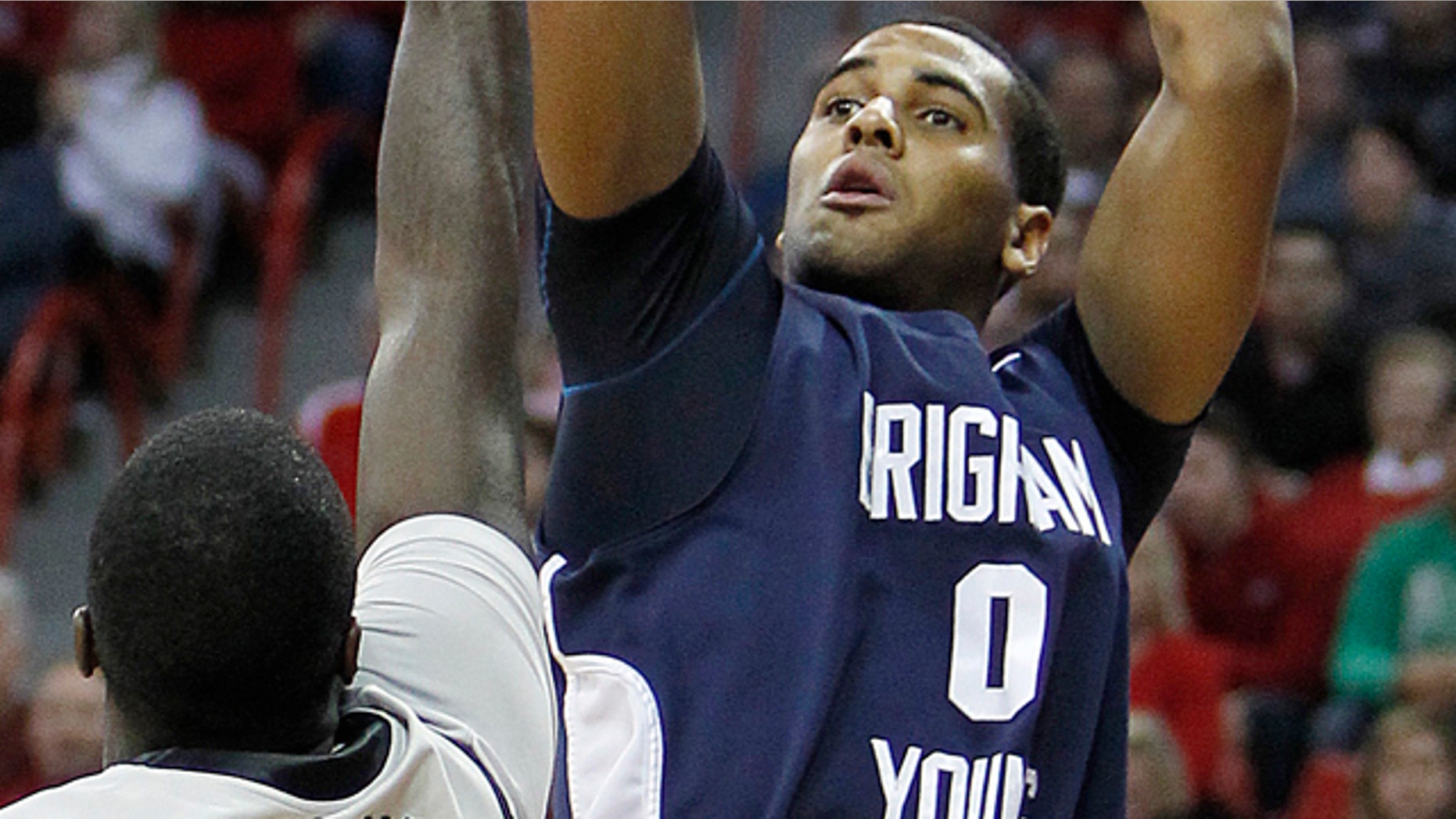 BYU basketball player Brandon Davies was dismissed from the nationally-ranked team for violating the school's honor code by having premarital sex, according to the Salt Lake City Tribune.
The sophomore reportedly told BYU school officials Monday about having sex with his girlfriend.
He was dismissed from the team for the rest of the season Tuesday while his situation was being reviewed by the Honor Code Office. He has been allowed to stay in school for now.
BYU spokeswoman Carrie Jenkins tells the paper that his future has yet to be determined.
It was a big blow for the team losing a starter who averaged 11 points and 6 rebounds a game.
"I think it was a surprise to everyone," BYU basketball coach Dave Rose told the paper.
Davies' teammates are standing behind him, including standout Jimmer Fredette.
"He told us everything. He told us he was sorry and that he let us down. We just held our heads high and told him it was OK, that it is life, and you make mistakes, and you just got to play through it," he told the Tribune.
"He is like a brother to us, family. It is tough to lose a guy like that. We just have to pull together."
Students at BYU were disappointed in the outcome, but said the school did the right thing.
"It's really a bummer, but I think its good for the university to hold up their standards and their rules," sophomore Justin Calvert told MyFoxUtah.com.
BYU's honor code consists of living a "chaste and virtuous life" and abstaining from premarital sex.
The No. 3-ranked team lost its first game without its 6-foot-9 forward Wednesday night, falling to New Mexico 82-64.
Calls to the Church of Latter Day Saints were referred back to BYU officials.