Buried Bowe may not play anytime soon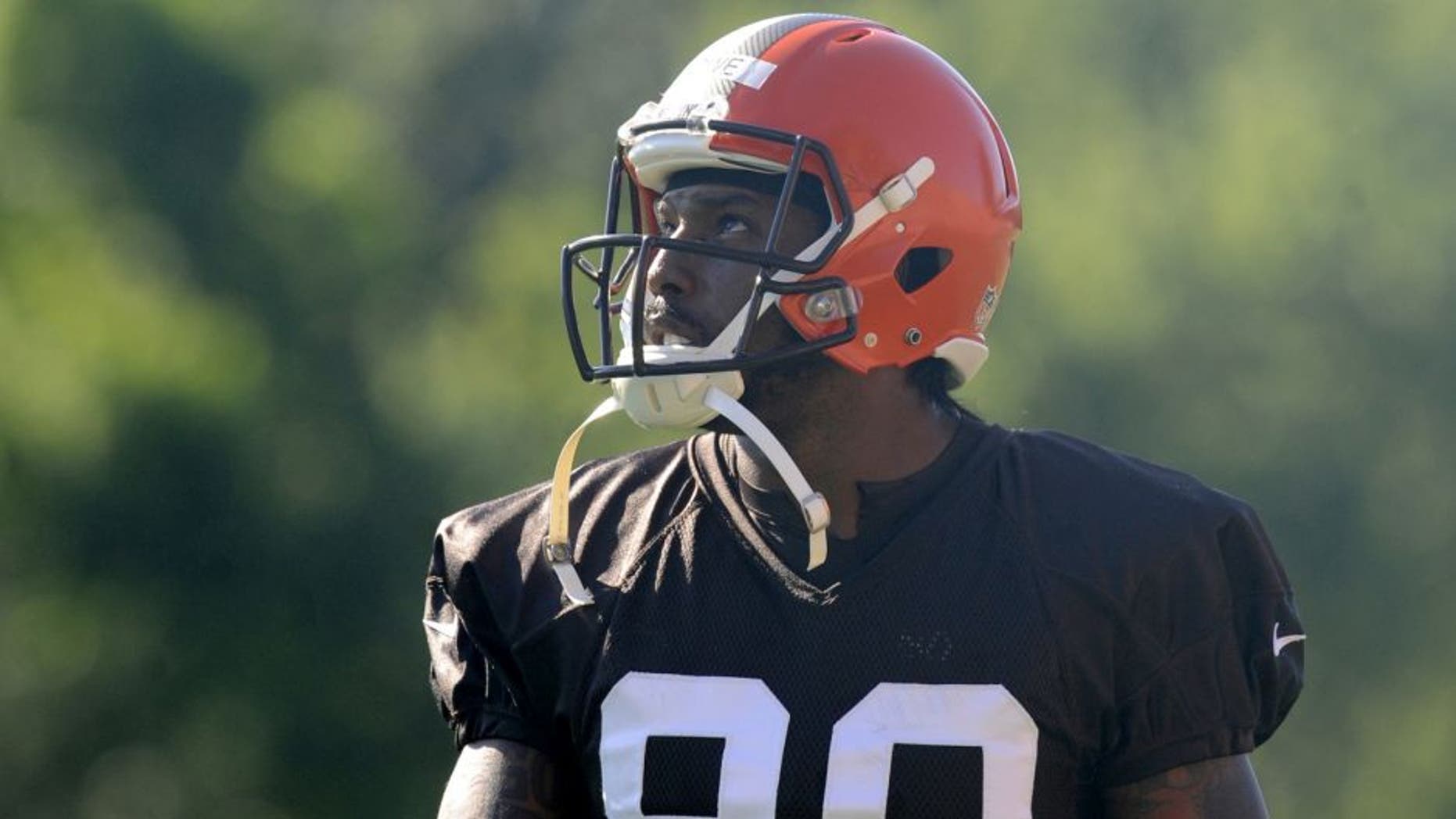 Watching from the sideline isn't what the Browns or Dwayne Bowe had in mind when the receiver signed a two-year deal worth $12.5 million this offseason.
Bowe has been a healthy scratch the last two games and has been active just twice this season after dealing with a hamstring injury throughout training camp. Bowe has played a total of 12 snaps this season and is still looking for his first catch as a Brown with just one target to his name.
It's a far cry from what Bowe's vision of filling Josh Gordon's shoes this summer, and judging from head coach Mike Pettine's comments on Wednesday, it could be a long time before Bowe even gets on the field.
"The top four guys are entrenched," said Pettine via Cleveland.com, speaking of Travis Benjamin, Brian Hartline, Andrew Hawkins, and Taylor Gabriel. "Marlon Moore is doing an outstanding job on special teams when he's available and then it just goes back to the last question. Then you gotta work backwards from special teams."
"It starts Sunday," Bowe said heading into Week 4, expecting to finally earn his keep. His production fell short of expectations with just four snaps.
The Browns will face some roster decisions in the coming weeks with running back Glenn Winston and rookie corner Charles Gaines returning to practice Wednesday. Both have three weeks to be activated or they'll miss the entire season.
Pettine proclaimed last month that he had no thoughts of cutting Bowe, but it will be interesting to see if he sings a different tune over the next few weeks. Cleveland would have to eat $9 million in guaranteed money if it decides to part ways with Bowe.