Buffalo Sabres center sneakily wipes nose with teammate's jersey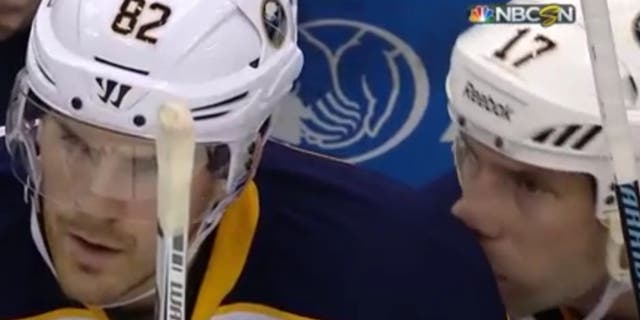 Buffalo Sabres center David Legwand needed to wipe his nose while on the bench Monday night, but didn't want to take his gloves off - so he resourcefully turned to teammate Marcus Foligno and used his shoulder as a tissue.
Perhaps Legwand simply had an itch? Let's hope that was the case.