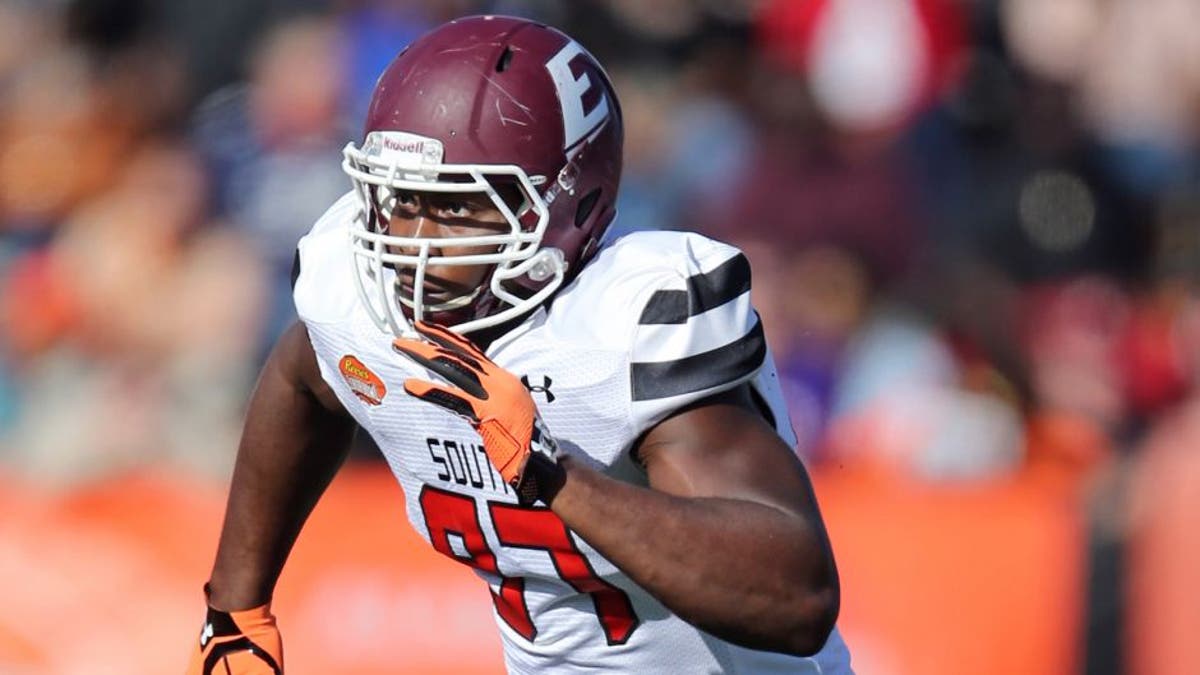 TAMPA, Fla. (AP) -- The Tampa Bay Buccaneers have signed rookie defensive end Noah Spence, one of the team's two second-round picks in last month's NFL draft.
Terms of the agreement Thursday were not released. Spence played at Eastern Kentucky and was the 39th overall selection. He began his college career at Ohio State and transferred because of off-field issues.
The Bucs also signed receiver Freddie Martino and were awarded safety John Lowdermilk off waivers from the Minnesota Vikings. Safety Traveon Henry and wide receiver Dez Stewart were waived.