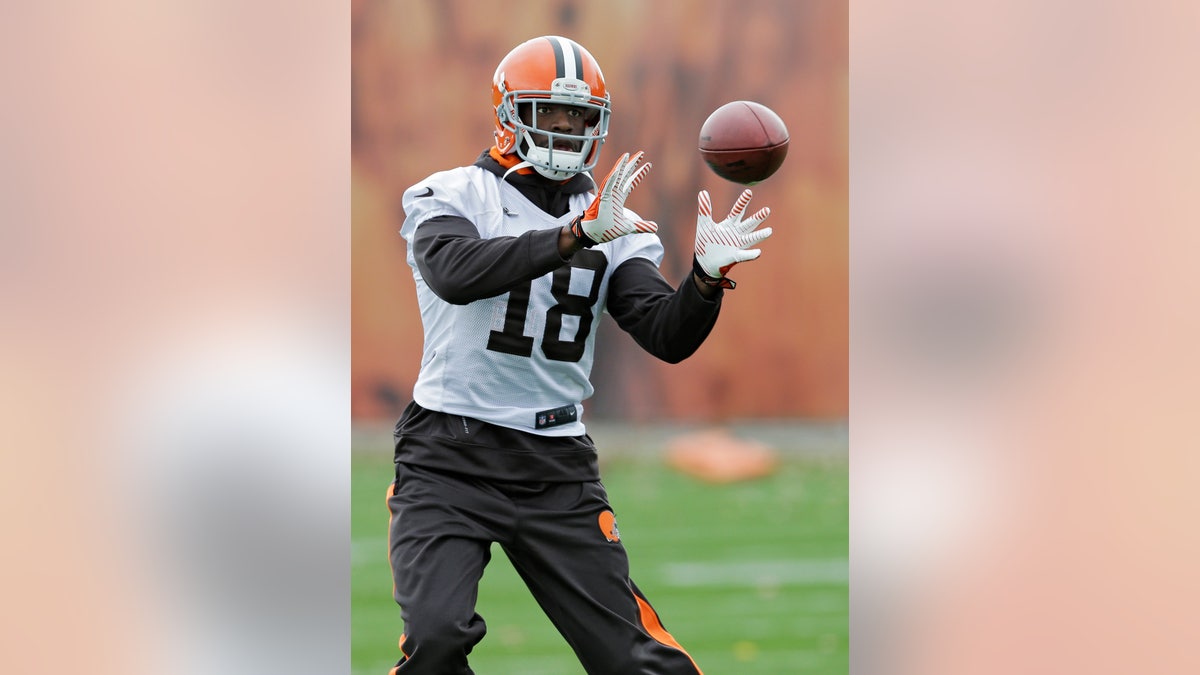 BEREA, Ohio – Browns wide receiver Greg Little says Ravens safety James Ihedigbo choked him during a pileup in Sunday's game.
Little was under a stack of players when Ihedigbo put his hands around his neck. Little was able to get up and pulled off Ihedigbo's helmet and flung it, drawing a 15-yard personal foul. Little said he doesn't regret his actions and said he would do it again.
The Little-Ihedigbo altercation was the second major incident between the Browns and Ravens this season. In Week 2, Browns nose tackle Phil Taylor accused Ravens running back Ray Rice of spitting in his face after a play.
Little says he doesn't think the Ravens were singling him out, but if Baltimore's defense wants to play rough, "so be it."
Little says if he gets fined by the NFL that Ihedigbo should, too.
___
Online: http://pro32.ap.org/poll