Browns keep Rex Grossman as third QB, release veteran WR Burleson, RBs Lewis, Ogbonnaya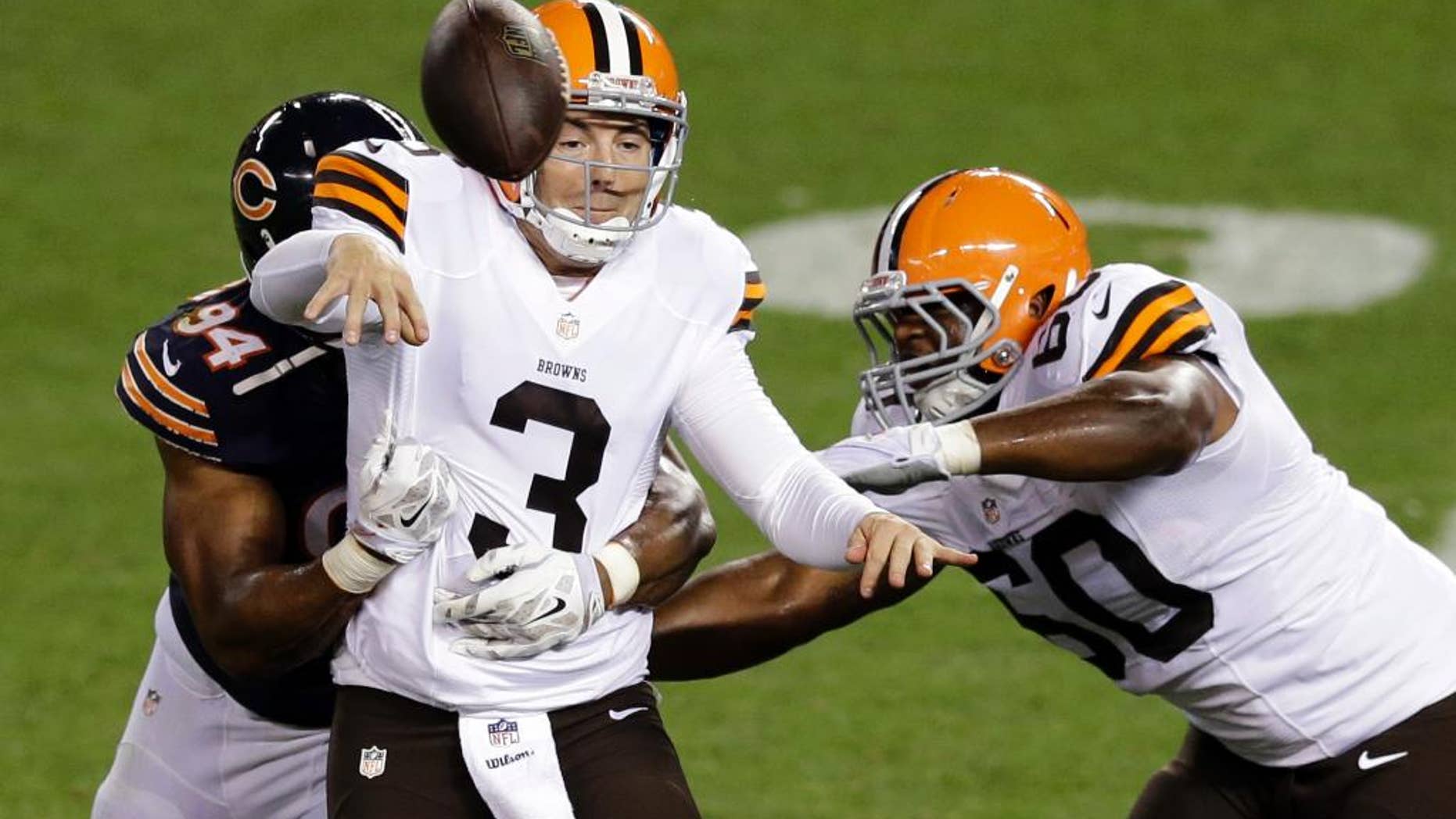 CLEVELAND – The Browns released veteran wide receiver Nate Burleson and running backs Dion Lewis and Chris Ogbonnaya to get to the 53-player roster limit.
Rex Grossman will begin the season as Cleveland's third quarterback behind starter Brian Hoyer and backup Johnny Manziel. Grossman recently signed with the Browns, who are hoping he can help Hoyer and Manziel with the team's new offensive system.
Burleson was slowed by a hamstring injury during training camp and missed three preseason games.
Lewis was coming back after breaking his leg last year. Ogbonnaya started seven games for Cleveland in 2013, rushing for 240 yards with 48 receptions. With the moves, undrafted free agent Isaiah Crowell made Cleveland's roster.
The Browns also waived cornerback Leon McFadden and guard Garrett Gilkey, a pair of 2013 draft picks.
___
AP NFL website: www.pro32.ap.org and www.twitter.com/AP_NFL