Broncos get bad news on wide receiver's injury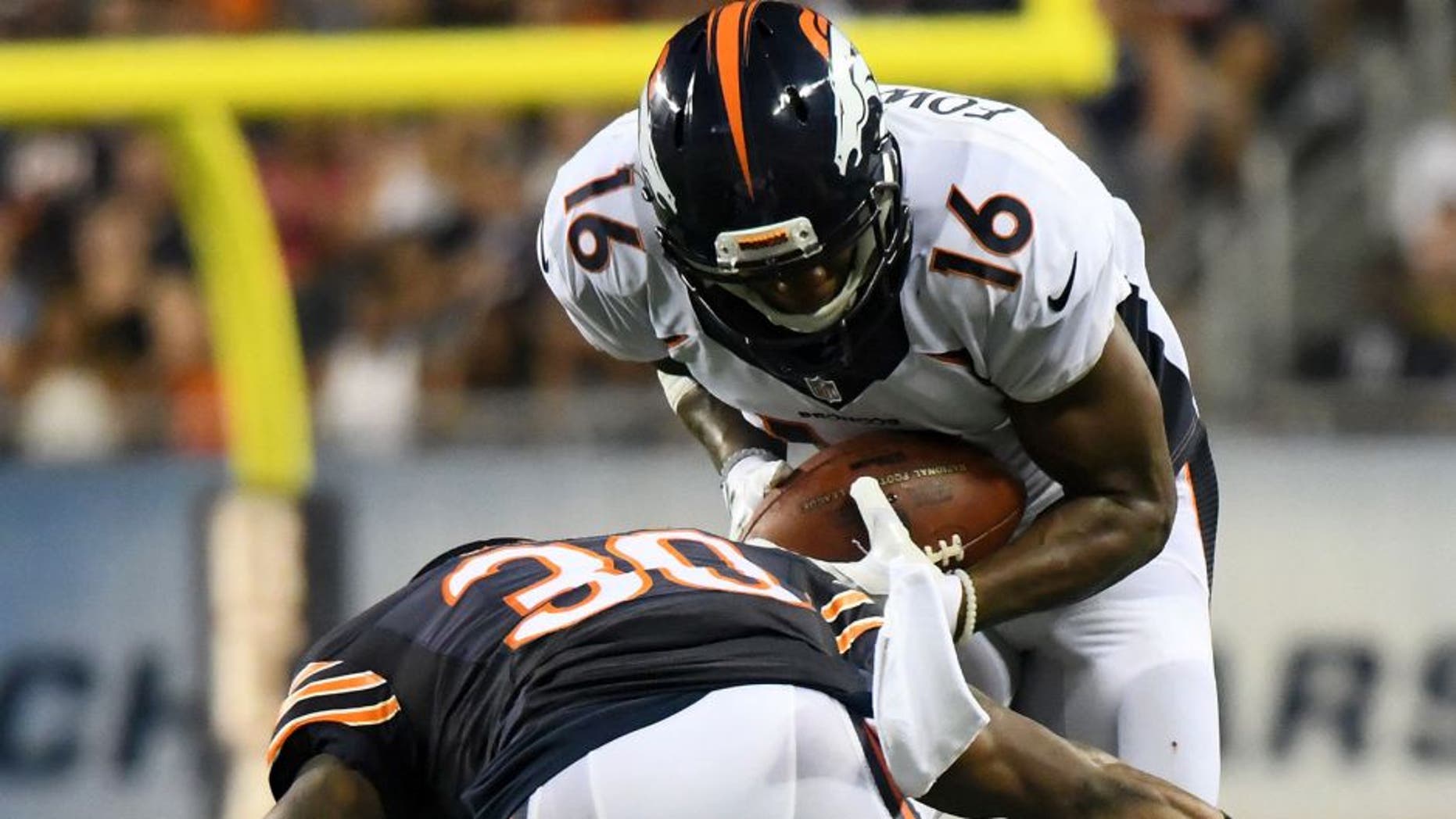 Wide receiver Bennie Fowler will be sidelined several weeks after breaking a bone in his left elbow in the preseason opener, the team announced Saturday.
Fowler, who had 16 catches for 203 yards last year as a rookie out of Michigan State, was expected to be the No. 3 receiver in the Broncos' passing attack, now being directed by new QB Mark Sanchez, who started Denver's 22-0 win at Chicago on Thursday night. Fowler also is a special teams player and was injured covering a punt during the third quarter.
Fowler had three catches for 18 yards and blocked a second-quarter punt that was recovered in the end zone for a touchdown against the Bears.
"It's going to be a few weeks. It's disappointing. He's really playing well, but we'll get him back. It's just going to take a little time," coach Gary Kubiak said.
Fowler said "it's not a big deal" and expects to be back for the last preseason game.
The Associated Press contributed to this report.