Brock Osweiler says all the right things a Broncos backup should say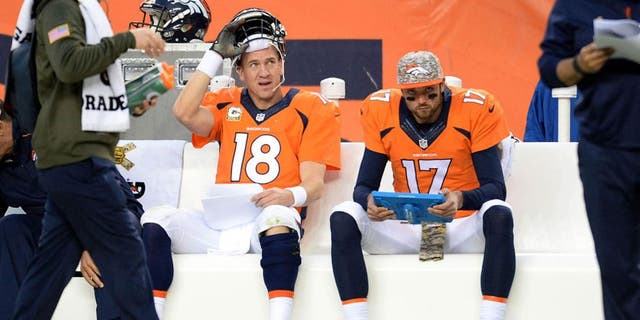 Brock Osweiler stuck to the script when asked about his team's QB situation. Ron Chenoy USA TODAY Sports
Brock Osweiler has made no secret of his designs on the Broncos' starting job.
His time could soon be coming. But the backup passer isn't about to campaign for the spot and put his legendary predecessor down.
It's a smart response by Osweiler (14-of-16, 146 yards, TD, INT). He obviously wants to start, but not at the expense of a quarterbacking legend -- or the respect of his veteran teammates.
Osweiler told reporters he was thankful for the game reps. That's about all they'll get from the team's current QB2.