British Columbian-raised Cracknell eyes shot at cracking Canucks lineup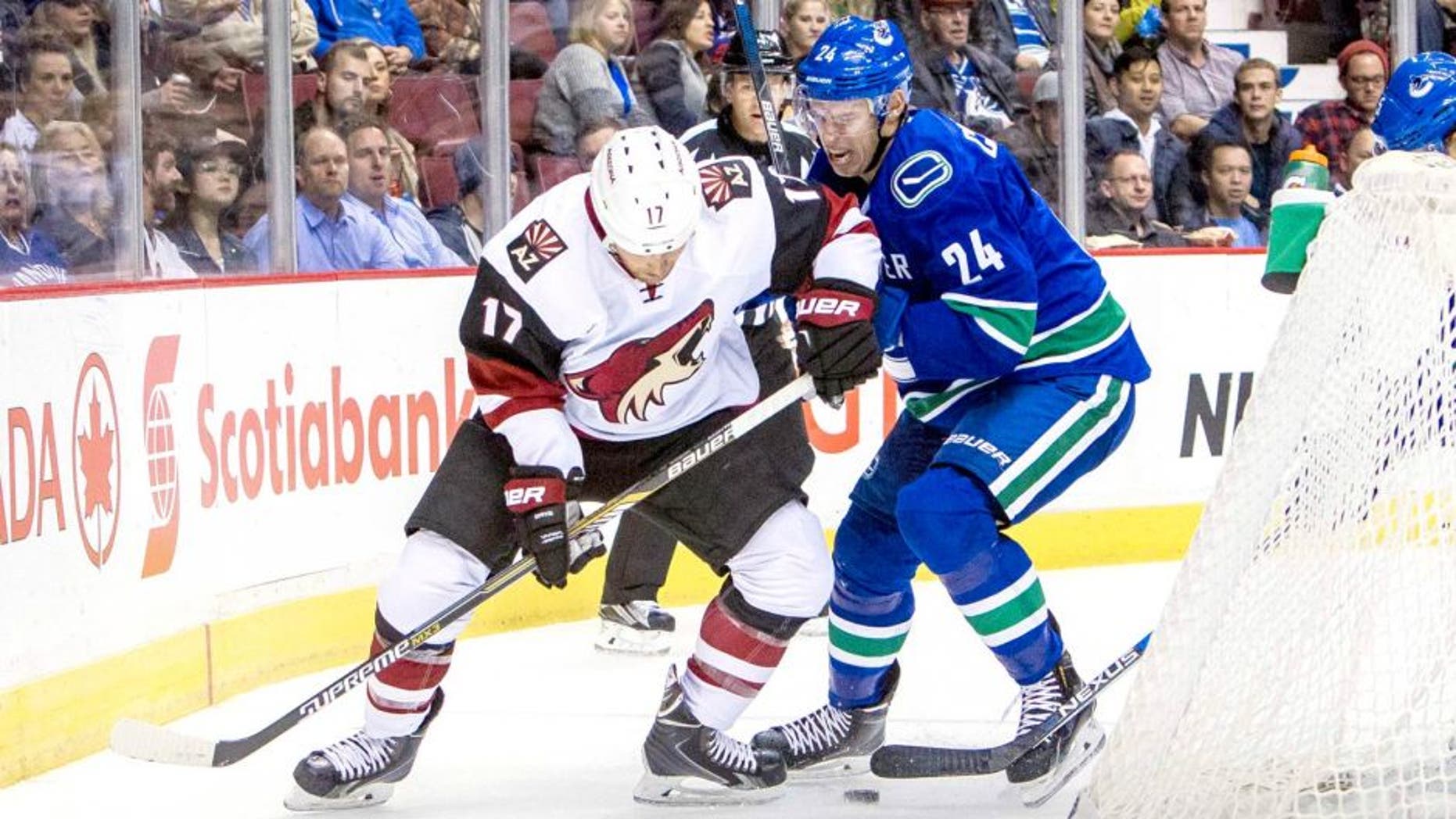 When the Vancouver Canucks signed Adam Cracknell at the end of August, it seemed mostly like an afterthought. The journeyman has played just 82 NHL games since breaking into the professional ranks in 2005. But Cracknell, who spent his teenage years in Victoria, British Columbia, just might have a shot at making the Canucks lineup.
The break comes thanks to a poor preseason from Linden Vey, who was supposed to serve as a depth forward but does not seem to fit in well with the lineup. Cracknell, on the other hand, plays a physical, gritty game which would work well on the team's fourth line with Brandon Prust and Derek Dorsett.
"We all bring grittiness and physical play, and still definitely provide some offence with how hard we work," Cracknell said to the Vancouver Sun. "I think this is somewhere I can fit in."
Cracknell spent time last year with the Columbus Blue Jackets, playing 17 games for the NHL squad while spending most of the year in the AHL. The 30-year-old has never played more than 24 NHL games in a single season, but he seems intent on proving that you can teach an old dog new trick.
(h/t Vancouver Sun)