Brewers third baseman Will Middlebrooks and Jenny Dell tie the knot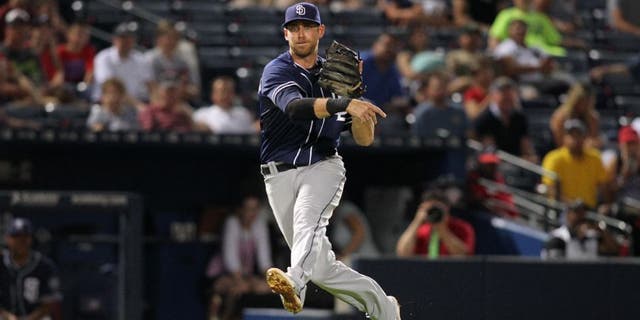 This past weekend, Milwaukee Brewers infielder Will Middlebrooks celebrated Valentine's Day a bit differently from the rest of the world -- he got married.
He and CBS Sports reporter Jenny Dell tied the knot in Arizona, a year and a half after getting engaged:
The romantic weekend, though, was just a coincidence.
"We really didn't have much choice on the date," Dell laughingly told Boston.com.
Obviously, the newlyweds are very busy, so finding a weekend that worked for both of them was difficult to find.
"So we had one weekend out of the entire year to get married," Dell said. "And it just happened to fall on Valentine's Day."
Middlebrooks will now immediately report to spring training, where he will try to work his way into the starting lineup after an offseason trade to Milwaukee.
Last season with the Padres, he hit .212 with nine homers in 83 games.