Brendan Gallagher's future as NFL insider in doubt after difficult Sunday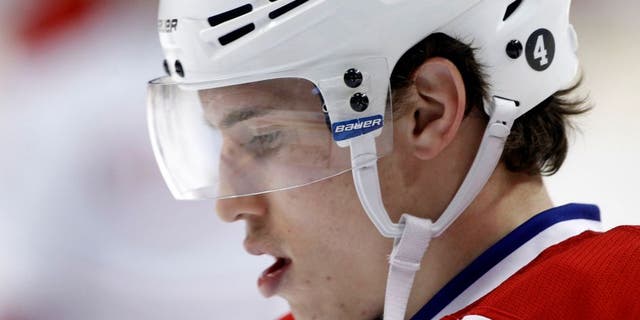 NEWYou can now listen to Fox News articles!
Montreal's Brendan Gallagher is more than just a key forward for the Canadiens' offense; he's also trying out a second job as an NFL insider. Gallagher is participating in an NFL playoffs feature for the NHL's website in which he offers his picks and thoughts on the weekend's playoff football games, and he went an impressive 4-0 through last week's Divisional Round, his first week on the job.
The record had Gallagher, a Cincinnati Bengals fan who was left broken-hearted after his team's loss in the Wild Card game, feeling pretty good about himself heading into the Conference Championship games.
Via NHL.com:
But this past weekend did not go quite as well for Gallagher, who went 0-for-2 with his picks on Sunday. He went with a Canadiens favorite, New England Patriots quarterback Tom Brady, over the Denver Broncos' defense in the AFC Championship Game, and while Brady and Co. nearly got the job done, they came up just shy of a second consecutive spot in the Super Bowl.
Gallagher went with the experienced Arizona Cardinals over the young Carolina Panthers in the NFC, but he was way off on that one as the Panthers trounced the Cardinals, 49-15. The one player in that match-up highlighted by Gallagher, Arizona wide receiver Larry Fitzgerald, was relatively quiet as he recorded four receptions for just 30 yards in the game.
Gallagher has a chance to redeem himself when the Panthers and Broncos face off in the Super Bowl on Feb. 7.
Arielle Aronson writes about the NHL for FOX Sports. You can follow her on Twitter @aharonson28.