Braves prospect Olivera hitless in first four games since trade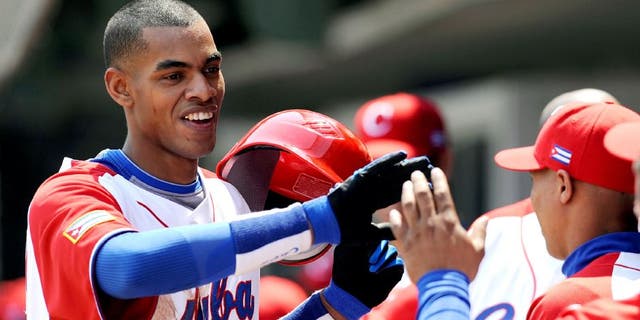 Cuban prospect Hector Olivera is still searching for his first hit since he was acquired by the Atlanta Braves at the trade deadline.
Olivera has played in a combined four games and is hitless in 11 at-bats. He is 0-for-6 with a pair of walks and a run scored since joining Class A Rome on Sunday.
The 30-year-old Olivera batted .387 in seven games for the Los Angeles Dodgers' Triple-A affiliate at Oklahoma City before sustaining a hamstring injury on July 13 that would sideline him for one month.
Olivera was the subject of a bidding war in the offseason. The Dodgers wound up signing him to a six-year, $62 million contract that included a $28 million signing bonus.