Branden Oliver is stating his case to be the Chargers' starter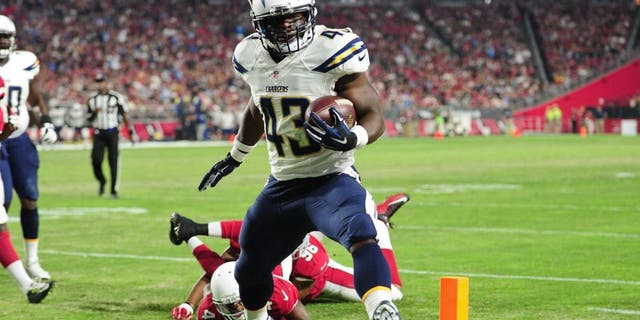 The Chargers kept Branden Oliver on their 53-man roster this time last year.
Now, they could be hard-pressed to keep him off the field. Oliver has scored in each of the Chargers' three preseason contests and looks like starting material in San Diego's backfield.
Oliver has shined where rookie Melvin Gordon has struggled. Just look at this 70-yard touchdown scamper -- it's the type of play they thought they'd be getting out of their top pick by now.
https://twitter.com/NFL/status/637825104731353088
That's no regular defense that Oliver out-sprinted. That's the reigning NFC champions.
The score might not matter, but Oliver isn't playing like it. Head coach Mike McCoy absolutely loves that attitude -- and he'll remember that mindset when he sets his lineup for Week 1.
"Kellen (Clemens) did a good job of avoiding the rush there and did a nice job spitting it out to (Oliver) and there he went," McCoy told reporters."Branden was just being Branden."