Brady Ruling Makes Cowboys-Pats Loom Even Larger On The Schedule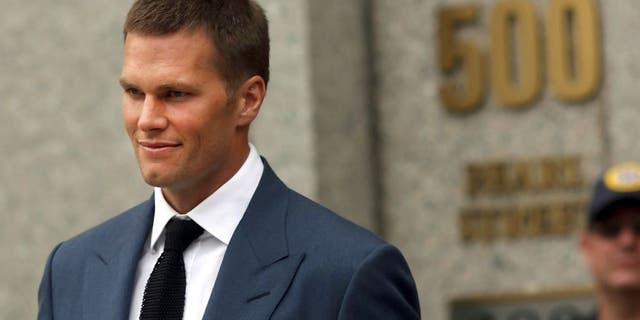 Just like that, the Oct. 11 clash between the Cowboys and Patriots is must-see TV once again.
Of course, it's always going to be a big deal when the defending Super Bowl champions come to AT&T Stadium to take on America's Team. But the news dominating NFL headlines Thursday takes things up another notch.
U.S. District Judge Richard Berman nullified the NFL's four-game suspension of Tom Brady on Thursday morning, creating yet another turn in the "Deflategate" story that began last January after the AFC Championship Game.
The NFL may still appeal the latest ruling, but it appears to be a huge victory for Brady, who was about to sit for the first month of the season for his alleged role in deflating game balls below the league-mandated limit.
It's also huge news for the Cowboys, who were one of the four teams Brady was slated to miss. The Patriots have a Week 4 bye in 2015, which makes the Cowboys their fourth opponent of the season. So instead of facing second-year quarterback Jimmy Garoppolo, the Cowboys will now line up against the four-time Super Bowl champion and 10-time Pro Bowler.
Brady's history against the Cowboys is surprisingly scarce – especially during Tony Romo's nine years as a starter. Romo and Brady have squared off just twice before, in 2007 and 2011. The Patriots outgunned the Cowboys, 48-27, at the old Texas Stadium back in 2007. In 2011, New England outlasted Dallas, 20-16, at Gillette Stadium in Foxborough, Mass.
Given that timeframe, the Oct. 11 showdown will also be Brady's first – and possibly only – game at AT&T Stadium since it opened in 2009.
And the star power doesn't stop there, either. The Cowboys will welcome back to of their own just in time for the Patriots to visit. Week 5 serves as the return date for both Greg Hardy and Rolando McClain, who are slated to begin their four-game suspensions next week.
Hardy is serving four games for violating the NFL's personal conduct policy for his charges of assaulting and threatening his ex-girlfriend back in 2014. McClain's suspension is for violating the substance abuse policy.
Both players are expected to be big pieces of the Dallas defense upon their return – which couldn't be better timed, with Tom Brady returning to the field.
MORE FROM FOX SPORTS SOUTHWEST:
- PHOTOS: Cowboys Cheerleaders Auditions
- Ranking NFL quarterback salaries
- Highest paid player on every NFL team