Both Junior Dos Santos & Ben Rothwell improve their standing in heavyweight division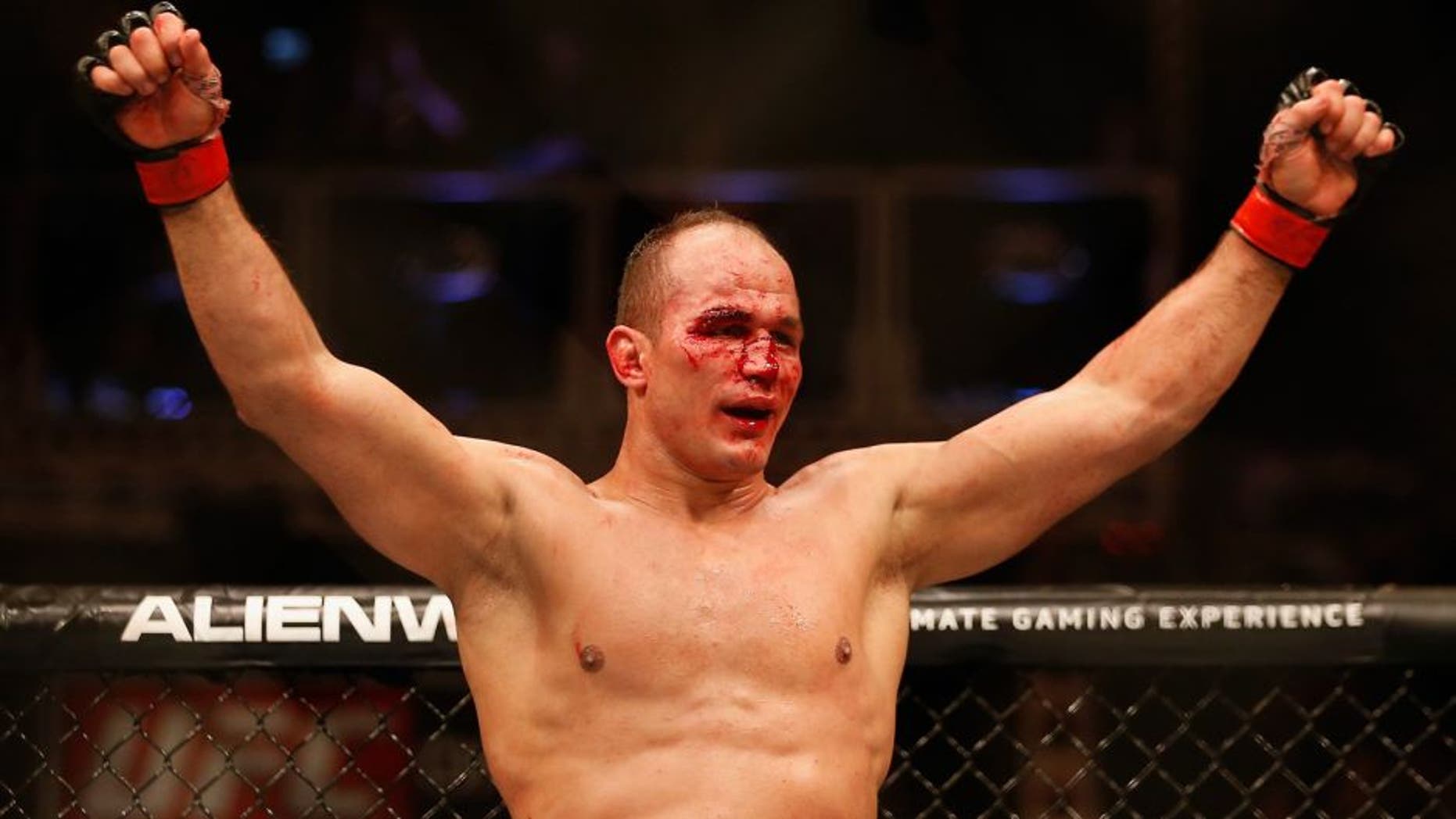 Before Sunday's UFC: Zagreb main event, a question each for headliners Junior Dos Santos and Ben Rothwell loomed large in my mind. As it turned out, both men were able to give solid answers.
With Junior, I wondered if the former champion still had the reflexes and chin to deal with a dangerous top contender like Rothwell, after losing three out of his last five and taking a lot of damage from the likes of Cain Velasquez and Alistair Overeem.
Compounding my concern was the idea that Dos Santos was fighting, again, too soon after getting knocked out by Overeem in December. Rothwell, after all, isn't exactly the type of opponent you want to test your chin against after it was recently rattled.
Dos Santos, now training with the American Top Team, ended up looking phenomenal. The Brazilian fought smart, didn't appear to get wobbled too badly by any of Rothwell's big punches, and showed great foot- and hand-speed.
He also showed the development of some rarely-used weapons of his like kicks and knees. "Cigano" seldom throws kicks or knees but when he does, he sure makes them count.
He waited to use strong push-kicks and side kicks to the body until Rothwell seemed a little off-balance. Dos Santos waited until late in the fight to surprise Rothwell with a well-timed knee as the Kenosha Killer leaned over to his own left side, and he swung for the fences with a spinning heel kick the type of which dropped Mark Hunt.
Those things and more which Dos Santos did so well lead us to Rothwell's case. As scary as he's been since 2013 in tearing up great heavyweights, I believed that fighting this particular former champ would reveal whether or not Rothwell was ready to compete at a championship level.
Rothwell lost a decision to Dos Santos, but he still managed to prove that he's among the best-of-the-best at heavyweight. Afterall, getting out-pointed in a competitive five-round fight to JDS is nothing to be ashamed of.
Rothwell stood up to big punches from the division's best boxer, deserved to win at least the first round (the fourth was also close, in my opinion) and gave Dos Santos some awkward challenges to deal with, all fight long. Ben Rothwell was far from out-classed by Dos Santos, and managed to hurt him at times, remaining a KO threat for 25 minutes.
As an admirer of both fighters, I still managed to come away from this fight happy for both of them, and convinced that both are poised to move on to greater things. Junior Dos Santos is once again ready for title-shot consideration.
Before fighting JDS, Rothwell was starting to be considered worthy of getting a crack at the belt. After a fantastic five-round fight with a future hall-of-famer, Big Ben deserves to stay firmly in title-shot territory.