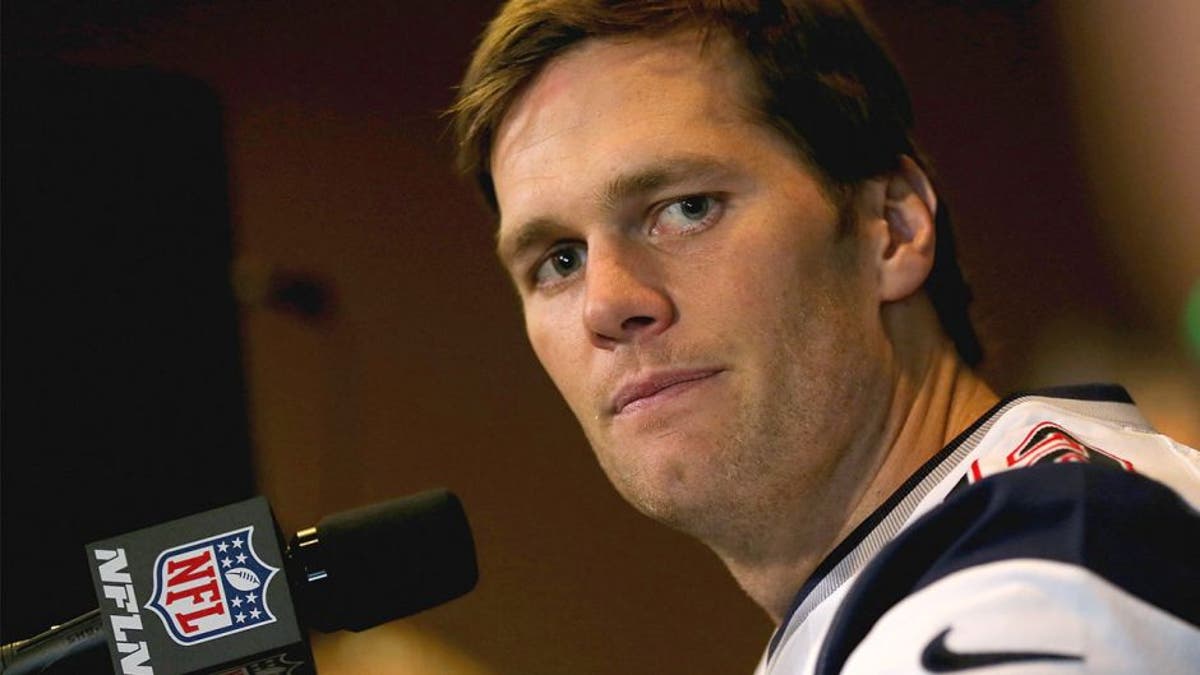 BOSTON
After the winter of their discontent, it's been one bummer of a summer for Bostonians.
The Red Sox are languishing; the city forfeited a chance to showcase itself to the planet as an Olympics host; and now the NFL has upheld star Patriots quarterback Tom Brady's entire four-game suspension.
Forget the footballs: All of Beantown feels a little deflated right now.
"It's been disappointment after disappointment," said Dan Clark, 28, an engineer who lives in Watertown.
Dumped on by a record 9 feet of snow that tested their patience and crippled their already-battered public transit system, Bostonians were desperate for a season in which to rest, regroup, recharge and revel in their beloved sports franchises.
Instead, they're stuck in a funk.
The Sox are dead last in the AL East. Cleveland swept the Celtics in the playoffs. The Bruins didn't even make theirs.
Patriots Nation, just a few months ago drenched in celebratory champagne over New England's fourth Super Bowl win, is struggling to make sense of NFL Commissioner Roger Goodell's refusal to ease up on Brady in the Deflategate scandal.
Even deadpan Patriots coach Bill Belichick was extra fatalistic Wednesday, telling reporters assembled for the start of training camp: "We'll try to have a good day today and then try to have another one tomorrow, and just string them along day by day."
Although Boston's short-lived bid for the 2024 Olympics was unpopular from the start -- doomed by the organizers' inability to ease taxpayers' concerns that they'd be on the hook for any overspending -- few are happy that the city nicknamed the "Hub," as in the center of the universe, let a shine-on-the-world-stage opportunity slip away.
"Today is a sad day to be a resident of Boston," said Greg Gomer, a local blogger and entrepreneur. "The world called on Boston and we crumbled under the pressure. The Olympics would have elevated this city to a class above the rest."
The news off the playing field has been far grimmer: A Boston man was fatally shot by police and the man's two alleged accomplices are charged with conspiring to carry out Islamic State-inspired terror attacks, and billboards went up around the city with a composite image of "Baby Doe," a still-unidentified little girl whose body was found in a trash bag on a Boston Harbor beach.
No sporting woes, no matter how dire, could ever remotely compare to that.
But in this city where sports are like oxygen, the recent rough run has some pausing to catch their breath.
"Good thing Boston's weather is lovely or we Bostonians would surely be extra depressed," said Patriots fan Michael Miller.
As the inevitable Boston-bashing rages on the streets, in the sports bars and on social media, so, too, are calls for perspective tinged with traditional New England pragmatism.
"Two hundred and forty summers ago, it was hot and the English were nipping at our heels. That was kind of a bummer summer too, wasn't it?" said Bruce Mendelsohn, a Cambridge-based marketing and public relations executive.
"Everyone loves when a winner falls, and we've certainly had our share of wins," he said. "Look at the bright side: You can walk right up to Fenway and get tickets. In previous years, you couldn't get within a mile of the park."
Others are equally unready to throw in the towel.
Matthew Lacomb, 51, of Lexington, still hopes the Sox, who've won three World Series in the past 11 years, can turn things around.
"It's not how you start," he said. "It's how you finish."