Bloodied fan arrested at tailgating brawl with cops before Eagles championship game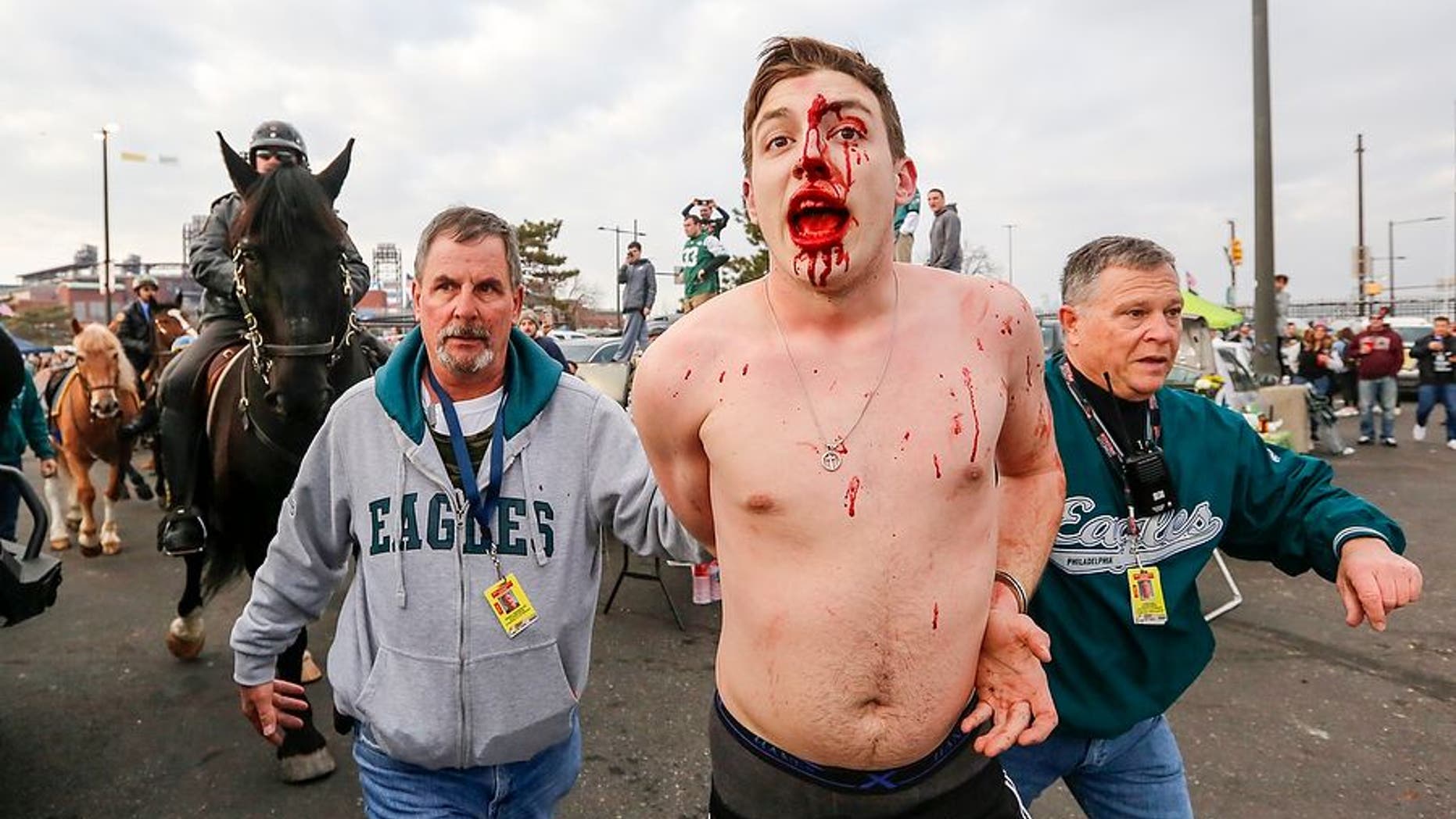 A huge fight broke out in a parking lot near the Philadelphia Eagles' home stadium as police tried to disperse tailgating fans hours before the NFC Championship game against the Minnesota Vikings, investigators said.
NJ.com reported that a bloodied fan was taken into custody amid the chaos Sunday afternoon near Lincoln Financial Field.
It was not immediately clear what started the fight, which took place around 3 p.m., but the brawl was between fans and Philadelphia police officers and Pennsylvania State Police troopers.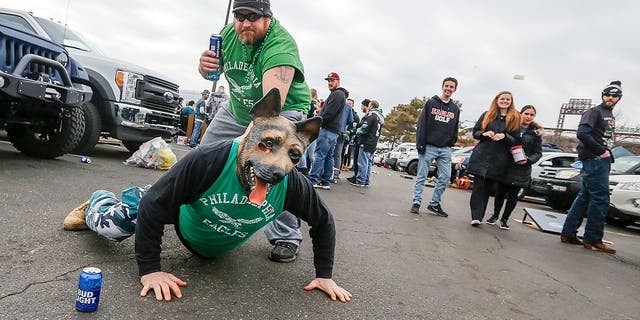 The riot got so chaotic, according to NJ.com, that six horses were called to the scene to control the crowd.
"It breaks my heart a little bit," Shellie Hancock of South Philadelphia told USA TODAY Sports. "More than 99 percent of the people here are just here to cheer for the team and want to see us win. But it is a few people who act stupid who will get the attention."
The Associated Press contributed to this report.