Blake Bortles has spent this offseason fixing his mechanics: It 'wasn't pretty'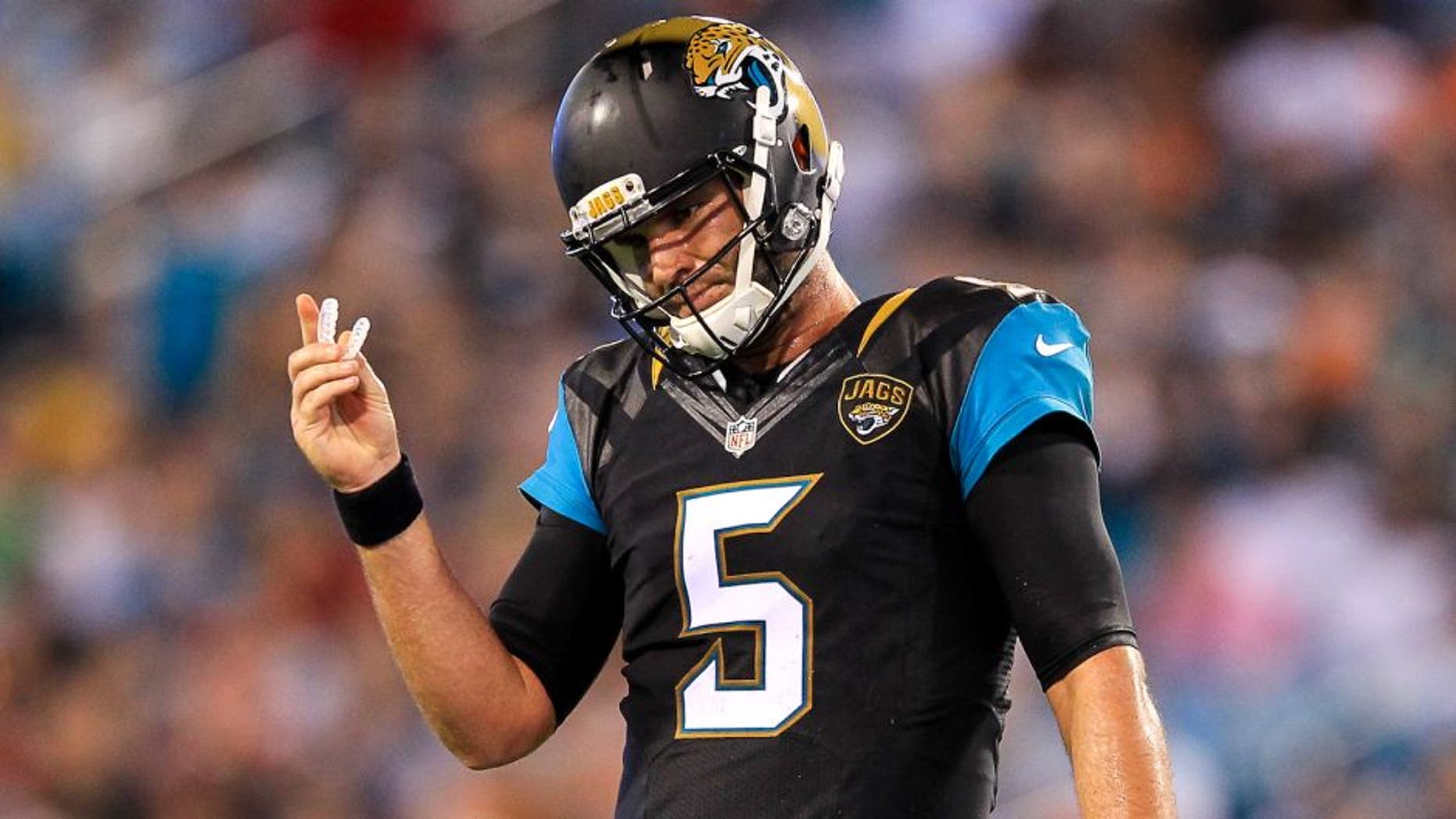 The Jacksonville Jaguars, after spending the most money of any team last offseason, figured to be on the rise in 2016, aiming toward making the playoffs in a weak AFC South. Unfortunately, they went the opposite direction, dropping to 3-13 last season.
There were several reasons for their decline, but the biggest was Blake Bortles' regression. His play fell off drastically, not coincidentally at the same time his mechanics got out of whack. In order for the Jaguars to improve, Bortles has to do the same -- and he's been working hard at doing just that.
Bortles has spent nearly two months working with two quarterbacks coaches, Tom House and Adam Dedeaux. He provided an update on his throwing motion Sunday, saying it's gotten better than it was last season.
"I've really enjoyed the time I've spent out there," Bortles said, via the team's official site. "I think it's really been beneficial. I feel really good as far as where I'm at mechanically and how the ball's coming out and how it's spinning and all that. I think it's been good."
Bortles admits his throwing motion "wasn't pretty" when he first started working with his coaches this offseason. Not surprisingly, it was the first thing they looked at when he began working a few months ago.
"The first thing we focused on was, probably what everybody would guess … just trying to tighten up the release, make that as quick as possible," Bortles said. "It didn't look good and that's a part of it. When you're trying to change things, it's not going to be great, but we were able to kind of hash that out and now it's going well."
"It looks better. It's more efficient, quicker and all that stuff."
It remains to be seen if his reworked throwing motion will impact his play, but his mechanics were some of the worst in the NFL toward the end of the year. He looked uncomfortable throwing 15-yard passes, which is obviously a concern for any quarterback.
If the Jaguars -- who have once again spent more than any other team -- expect to make the jump in 2017, Bortles will have a lot to do with it.