BJ Penn accepts six-month suspension for doping violation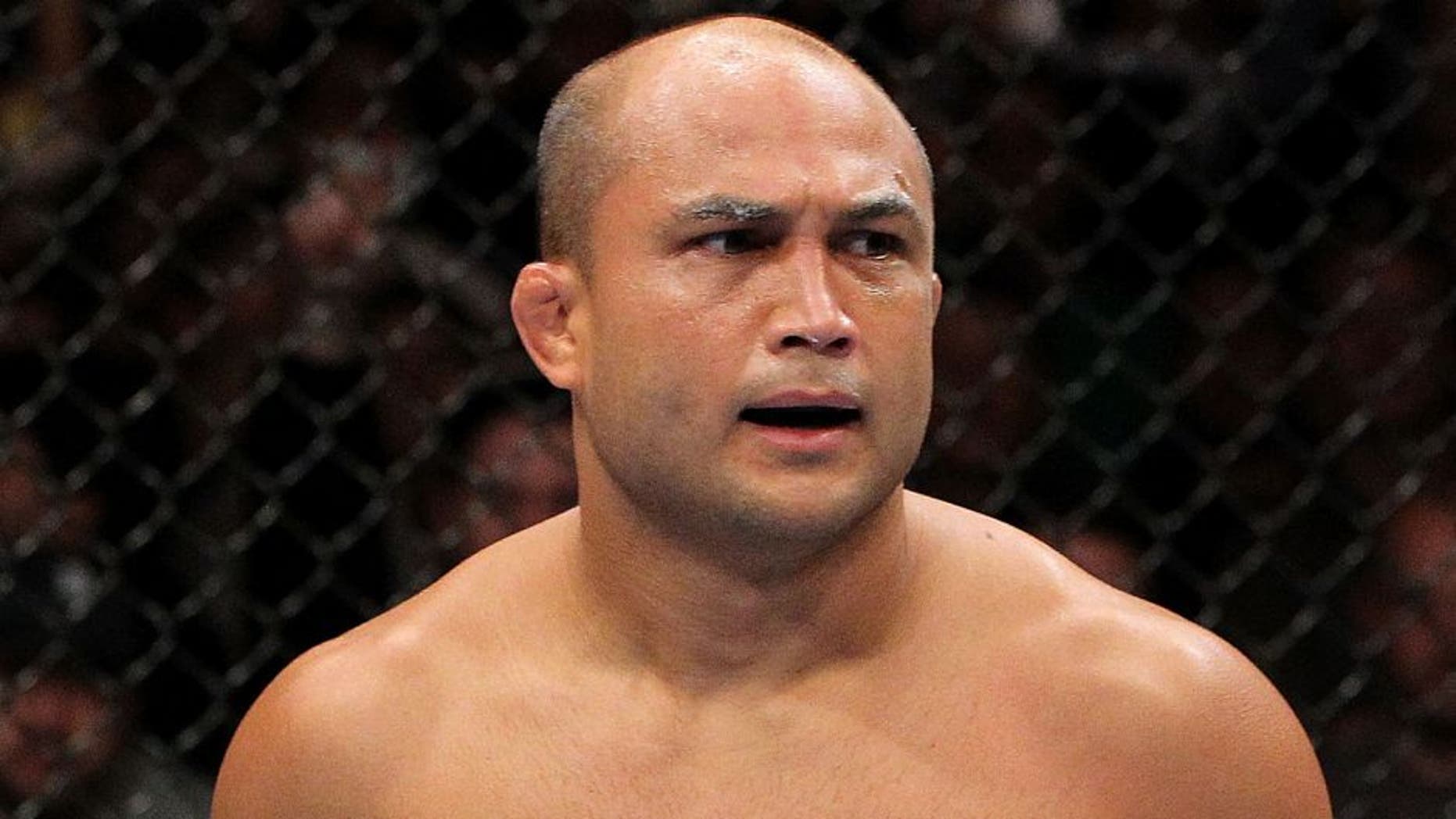 BJ Penn will be eligible to fight again as early as September 25 after accepting a six-month suspension from USADA (United States Anti-Doping Agency) on Monday.
USADA revealed that Penn has accepted a six-month sanction after voluntarily admitting a prohibited use of an IV ahead of a drug test that was administered back in March.
"During an out-of-competition test on March 25, 2016, Penn declared the use of an intravenous infusion of a non-prohibited substance," USADA officials wrote in a statement. "A subsequent investigation by USADA revealed that the intravenous infusion received by Penn was administered in a volume greater than 50 mL within a 6 hour period.
"Under the UFC Anti-Doping Policy, intravenous infusions in a volume greater than 50 mL within a 6 hour period are prohibited, except for those legitimately received in the course of hospital admissions, surgical procedures or clinical investigations."
Penn disclosed the use of an IV to USADA during the drug test before cooperating with them during the investigation into the matter.
A standard first time suspension for this kind of infraction could be up to two years, but USADA holds the right to change the length of those sanctions based on any number of factors. In this case, Penn cooperated with the investigation and the IV he used was with a non-prohibited substance, thus the penalty was far less than a two-year suspension.
The suspension is made retroactive to March 25, which is the date of the drug test and he will be eligible to return in six months time, which would be September 25 of this year.
Penn was originally scheduled to fight Dennis Siver in a featherweight bout at UFC 199 until the situation with USADA forced him off the card.
Now Penn will be eligible to return as early as September, which means the UFC can once again book the former lightweight and welterweight champion into a new bout. Penn has already called out former welterweight champion Georges St-Pierre for a fight, but either way it appears the Hawaiian legend will be ready to return before the close of 2016.