Bills GM denies report of going 'rogue' by cutting Fred Jackson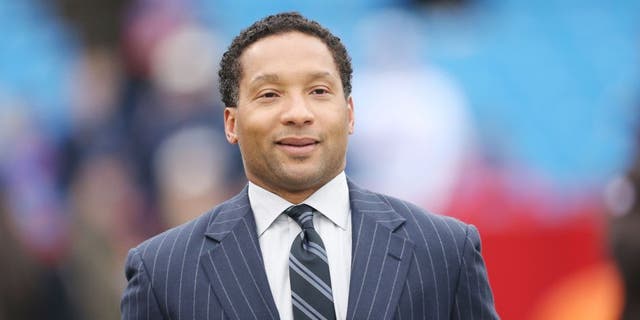 NEWYou can now listen to Fox News articles!
By Jesse Reed
Buffalo Bills general manager spoke out in his defense regarding his decision to release fan favorite Fred Jackson earlier this week.
Tim Graham of the Buffalo News, a trusted long-time beat writer, reported that Whaley "went rogue" in cutting the veteran tailback back on Sept. 1.
Whaley disputes this report, however, noting he spoke with "everybody" about the move before making the unpopular move.
Whaley also said Rex Ryan was in the room with him when they let Jackson go.
The running back has come out recently to say Whaley wasn't honest with him, saying, "There's only one person in that organization that I haven't gotten honesty from, and that was [Whaley]."
This story might not ever come fully out into the light. There have been conflicting reports and lots of finger-pointing, which is really to be expected whenever a player of Jackson's caliber and popularity exits an organization like this.
Perhaps one day we'll all find out the whole story in an ESPN "30 for 30" special.
More from Sportsnaut: