Bengals players trolled the Steelers so hard after they lost to Denver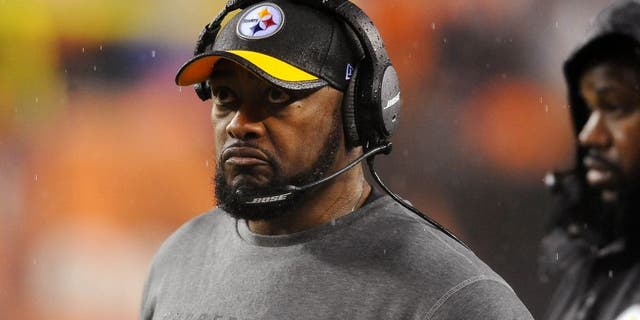 There will never be much love between the Pittsburgh Steelers and Cincinnati Bengals, two bitter AFC North rivals who seem to go out of their way to take shots at the other both on and off the field.
We were reminded of that again on Sunday with the Steelers playing at Denver for a chance to go to the AFC title game and the Bengals well into their offseason vacations.
Some background: In the wild card round, the Steelers and Bengals faced off in an ugly game that included a nasty hit on Pittsburgh wide receiver Antonio Brown, which knocked him out of the following week's game against Denver and left Vontaze Burfict with a three-game suspension from the NFL. It included Adam "Pacman" Jones losing his mind on the field and on Instagram. It included a bunch of money in fines. So yeah, these two teams want the worst for each other (in a sports sense).
So on Sunday, after the Steelers' season officially ended by losing in Denver, of course the Bengals couldn't have been happier. Naturally, some players hopped on social media and let the Steelers have it.
The biggest upset of the season was that somehow Pacman wasn't involved (maybe he learned after having to eat his words once already this postseason).