Bengals coaches, Jeremy Hill putting fumbles in the past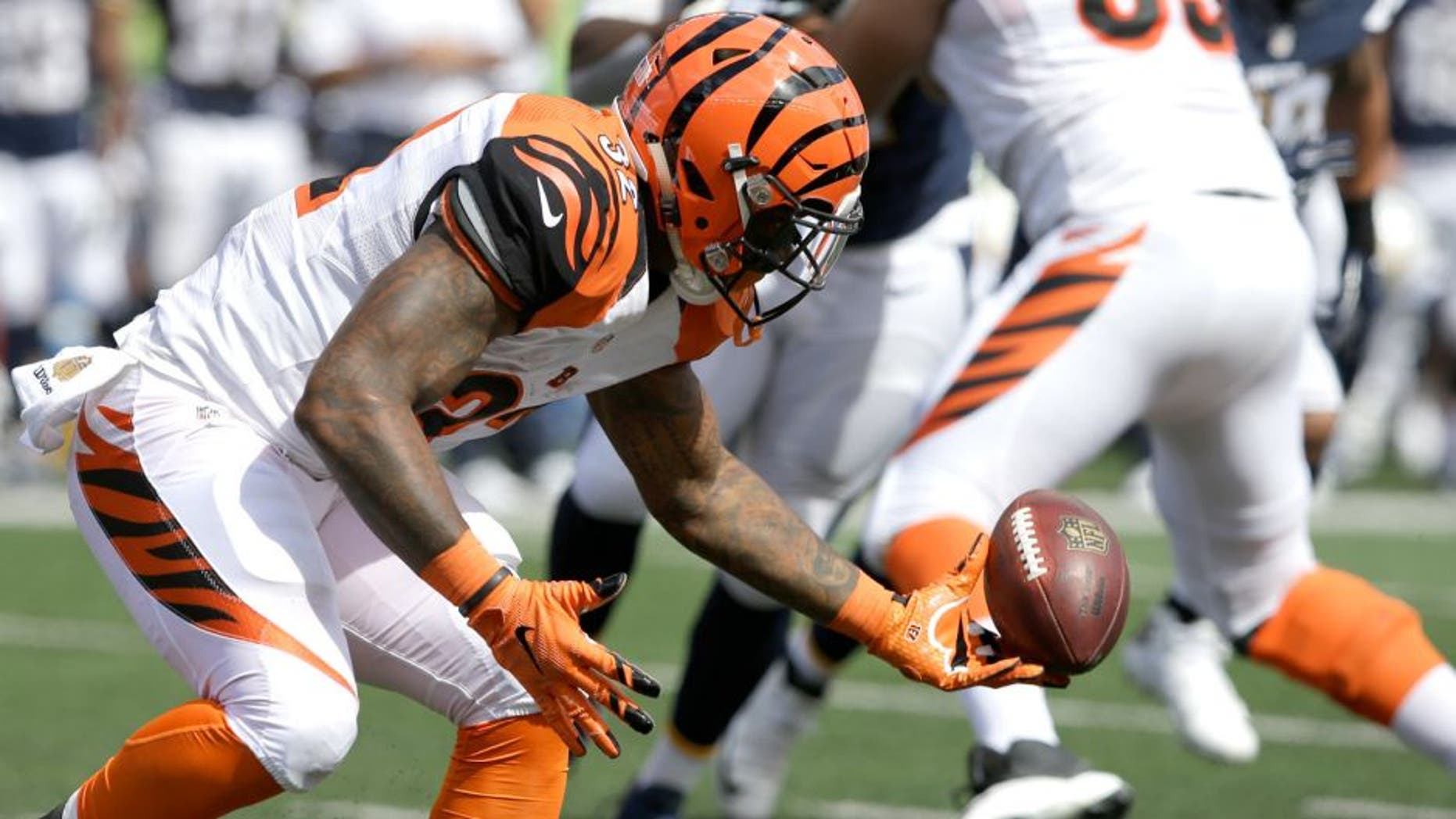 It doesn't appear that Jeremy Hill's case of fumbilitis will keep him on the bench, at least for now.
Bengals offensive coordinator Hue Jackson, who made the call to bench Hill on Sunday after his second fumble of the day, said he has no problems going tack to his second-year running back.
"Yeah, I'll put him back in. It's a new game," Jackson said via the Cincinnati Enquirer. "That's over with. That's over and done with. We're 2-0, so we're moving on. We're moving on to the next game."
Hill has now fumbled seven times in his young career with four of them resulting in turnovers. He said after Sunday's win that he plans to go back to the drawing board. Drawing board or not, Jackson believes it comes to attention to detail, and that Hill can't continue breaking what he called "Cardinal Bengal Rule No. 1" -- turning the ball over.
"I just think it's focus," Jackson added. "I think you do it all the time. It's something sometimes people can get away from. You forget what got you to where you are. A reminder is good. It was a reminder how important it is to take care of the ball."
Head coach Marvin Lewis also voiced his support for Hill, saying his mentality will help him overcome his fumbles.
"If they're a weak personality [the fumbles may linger], but I don't think Jeremy is a weak personality," Lewis said.
h/t: Cincinnati Enquirer