Being terrible at pingpong helped Richie Incognito fit in with Bills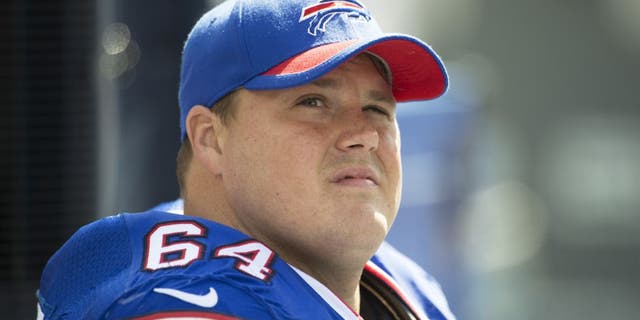 Richie Incognito isn't a great pingpong player, but it's helped him fit in with his teammates. Ronald C. Modra Getty Images
The Buffalo Bills received a lot of attention for signing Richie Incognito in the offseason after his role in the bullying scandal with the Miami Dolphins. Not long thereafter, Rex Ryan named him the team's starting left guard.
Controversial or not, Incognito has become one of the Bills' best offensive players and is a top guard in the NFL. While his strong play alone likely would have been enough for his teammates to accept him, being terrible at pingpong also helped his case.
"We had nothing else to do," tight end Matthew Mulligan said of playing pingpong with Incognito, via Mike Rodak of ESPN. "I was terrible [at pingpong]. I mean, we were awful. But we were equal. We were equally bad for each other."
The Bills have a pingpong table in the locker room, and it's helped bring players closer together -- most notably Incognito and Mulligan. While they both started off terrible at the game, they've improved together.
"Honestly, it's benefited us in a lot more ways than maybe we can imagine," he said. "If you can really get to know someone and really feel like there's a bond growing, I think that's really important, and I think that's what the pingpong table has done."
As Rodak notes, Incognito can almost always been seen playing pingpong against his teammates upon entering the locker room. He may not be the best table tennis player in the world, but it's had a huge impact on his role with the Bills -- both on the field and off it.