Bears QB Jay Cutler, LB Lance Briggs will miss Monday night game vs Cowboys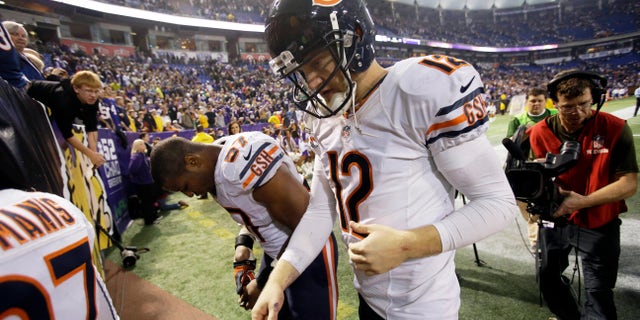 LAKE FOREST, Ill. – Chicago Bears quarterback Jay Cutler and linebacker Lance Briggs will miss Monday night's home game against Dallas.
Cutler has been out since suffering a high ankle sprain Nov. 10 and practiced on a limited basis Thursday. He has been ruled out for the game by coach Marc Trestman.
Briggs suffered a shoulder fracture Oct. 20 and remains out. He did not practice Thursday, but did run on the sidelines.
Josh McCown will make his fifth start of the season in Cutler's place for the Bears.