Beachy leaves early with elbow tightness in Braves' 8-1 win over Phillies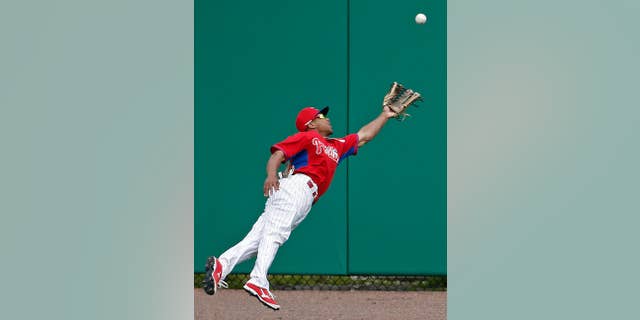 CLEARWATER, Fla. – Brandon Beachy became the second straight Atlanta starting pitcher forced to leave early, exiting the Braves' 8-1 win over Philadelphia on Monday because of tightness around his right elbow.
Beachy had been scheduled to throw four innings. He left after pitching two scoreless innings, giving up two hits and two walks.
The 27-year-old righty has been limited to 18 starts in the last two seasons while battling elbow ailments.
On Sunday, projected opening day starter Kris Medlen grabbed his right elbow and walked in the middle of the fourth against the Mets. The Braves later said he had a strained right forearm and would undergo further tests.
Jason Heyward homered on Cliff Lee's second pitch of the game, sending a drive over the fence and beyond the palm trees on the concourse at Bright House Field. It was Heyward's third homer.
Atlanta's Dan Uggla hit his first home run.