Baylor grants releases to five 2016 football signees amid sexual assault scandal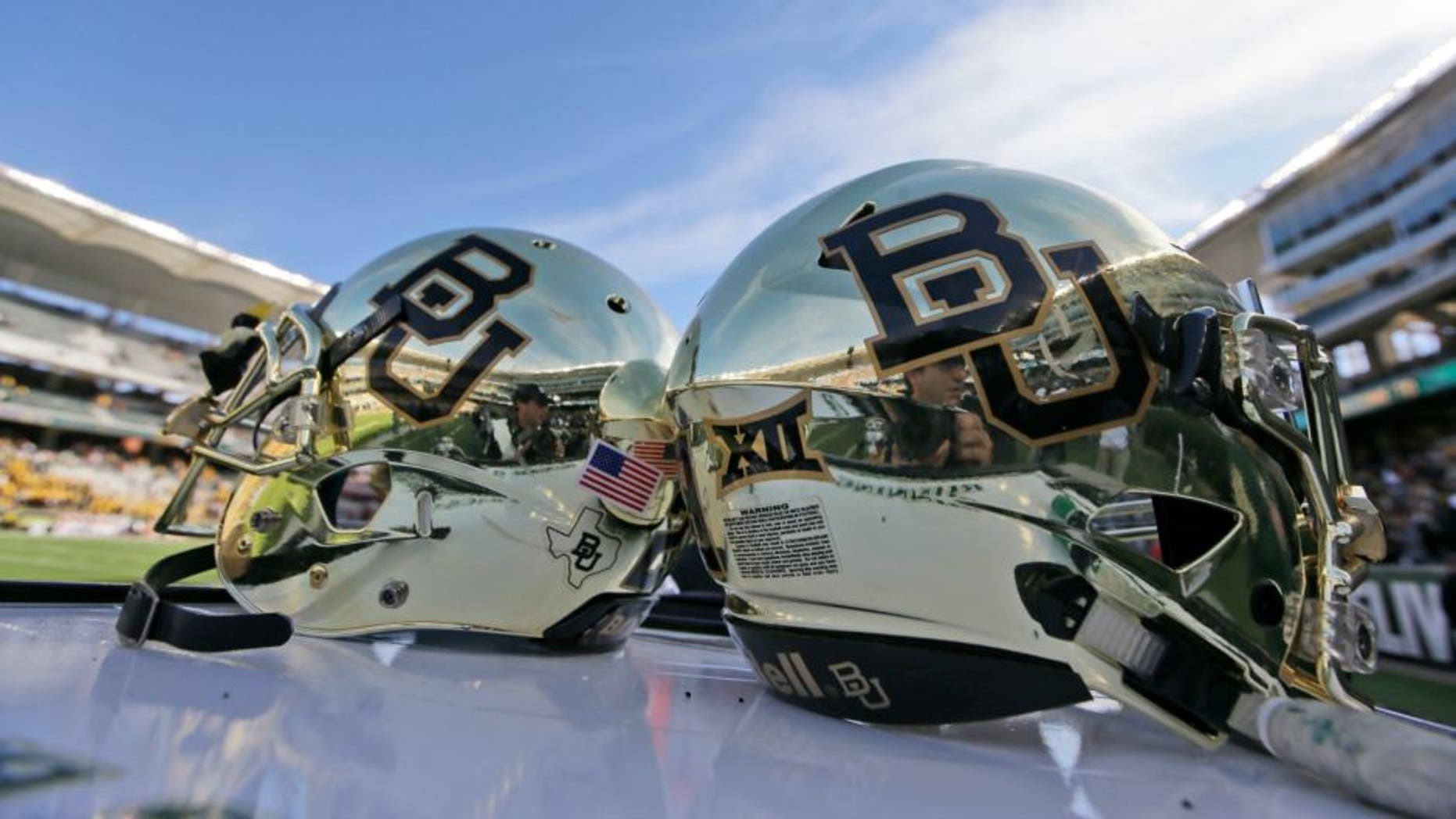 Baylor has granted release to five players from the 2016 football recruiting class who had formally requested them prior to May 31, the university announced Thursday.
While the university had not named the players, Parrish Cobb, J.P. Urquidez, Jared Atkinson, Kameron Martin, Donovan Duvernay and Patrick Hudson were reportedly the signees who had requested releases from their letters of intent amid sexual assault allegations made against several football players that led to Baylor coach Art Briles' dismissal. As FOX Sports reported earlier this month, the Cobb family has been very outspoken in their efforts to get their son released so he could begin to look for another school and enroll in time for the second summer session since he'd already missed the first one.
Highly-touted receiver Devin Duvernay did not need a release from Baylor because the school failed to process his paperwork with the Big 12. He officially signed with Texas on Thursday.
Bears acting head football coach Jim Grobe met with players before signing off any releases.
"I wanted the opportunity to talk with our signees and their families before providing any releases," Grobe said in a statement. "This has never been about whether or not we would ultimately provide individuals with a release; we simply asked that we go through the process outlined by the NLI, take some time and have the chance to speak with the student-athletes and their parents. I've enjoyed those opportunities to meet with these families and wish each individual success in all that they do in life.
"I am very impressed with the young men who are here at Baylor and on our team," he added. "We have great student-athletes who are working hard, committed to success and being a part of something special. I am committed to each one in their pursuit of academic and athletic excellence."
Baylor signed 22 players in February.
The Bears start their season Sept. 2 against Northwestern State.
FOX Sports' Bruce Feldman contributed to this report.