Baseball Stars David Ortiz, Mariano Rivera Speak Out Against International Draft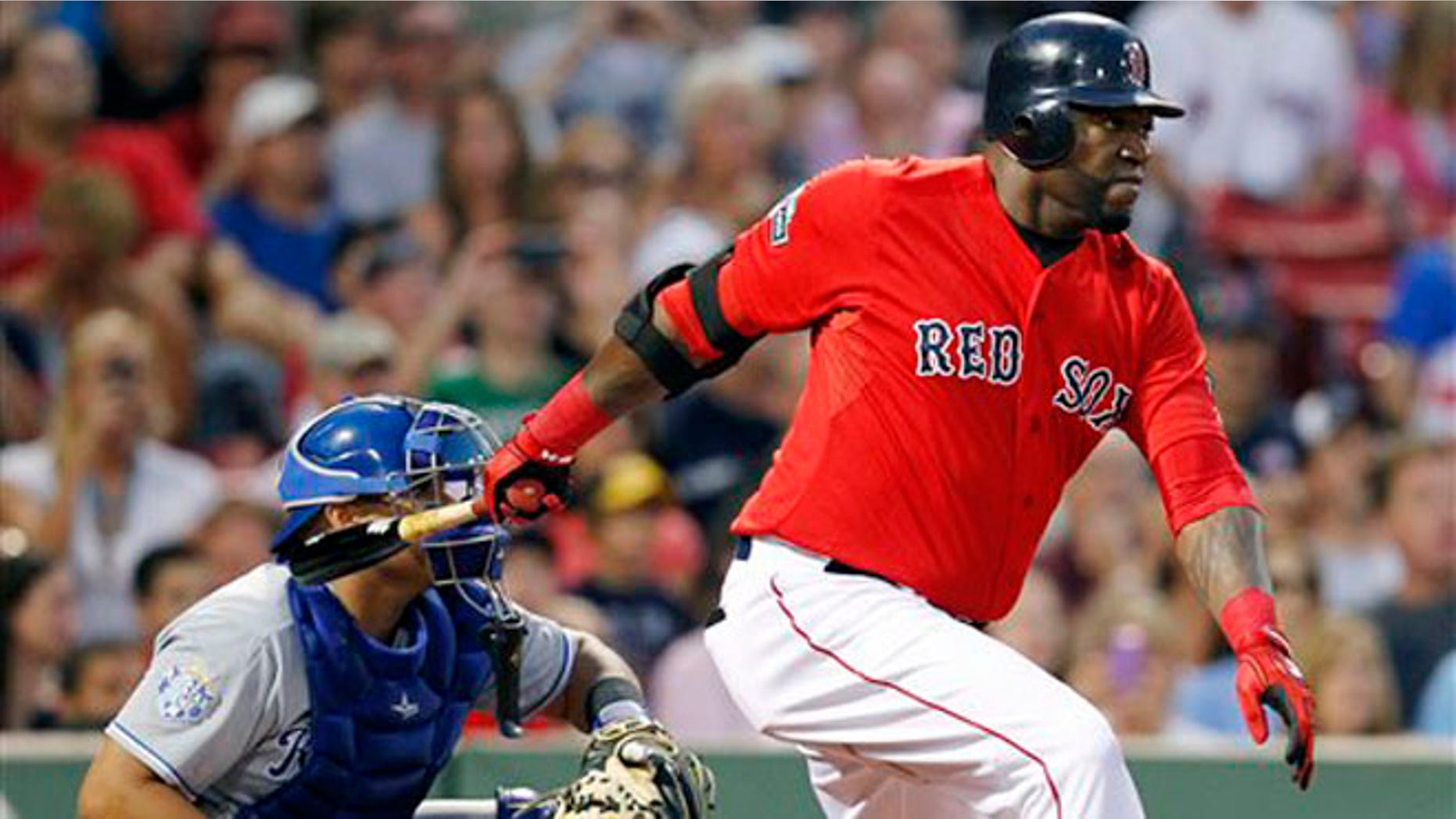 David Ortiz of the Boston Red Sox and Mariano Rivera of the New York Yankees followed similar paths to Major League Baseball, where they both became stars.
Both walked on to their teams as international teenagers with huge contracts – avoiding an amateur draft that would have come with a slew of restrictions and forced them to sign a much more modest contract.
But if Major League Baseball has its way, the days when a superstar-in-the making 16-year-old can sign a bloated, multimillion dollar contract could come to an end.
MLB is pushing to start an international draft – which they claim would put all young players on a level playing field.
Such a draft could not be implemented in 2014 because the league and the Players Association, the union that represents players, weren't able to come to common ground on details for a worldwide draft in time.
That brought a sigh of relief for those who claim that an international draft would hurt baseball in Latin America, a major pipeline for all 30 teams in the game.
Ortiz, who signed with the Seattle Mariners just 10 days after turning 17 back in 1992, questioned the rippling economic effects a draft could cause for poor families – not only in his native home of the Dominican Republic but also other countries in Central, South and North America.

"You know the families that eat off of baseball in Latino countries, our countries? Third World countries, countries that aren't developed, that have few resources for jobs," Ortiz told Fox News Latino. "Baseball, in our country, I dare say more than 60 percent of the Dominicans live off of baseball and there being a draft in our country, you know that would have eliminated what's called the signing of free agents."

Along with the negative socio-economical effect that an international draft would create, Ortiz said, a new system would also change the number of players that are signed once July 2 – the international signing deadline day – rolls around.

His other fear is that the baseball talent level in Latin America would diminish, just like it did once players in Puerto Rico were subjected to the draft back in 1989.

"The greatest example of all examples in Latin America is Puerto Rico. You've seen what's happened to baseball in Puerto Rico," he said. "Baseball has diminished a lot and it's because of it… The draft has killed what was once called baseball in Puerto Rico."
He said in a country like the Dominican Republic, where baseball provides a major source of income for players, families and their communities, an international draft would be catastrophic.
"If that happens in the Dominican Republic, it would be devastating," he said. "It would be something that would definitely end the future that's left in our youth over there."

Out of the current 1,020 players in MLB, Dominicans (96) make up 9.4 percent of the major league talent base. Venezuelans (76) are the second largest at 7.5 percent. The list of Latinos is rounded up by Cuba (18) at 1.8 percent, Puerto Rico (16) at 1.6 percent, Mexico (13) at 1.3 percent, Panama (6) at 0.6 percent and Nicaragua (2) at .2 percent.

Mariano Rivera, who's set to retire at the end of the season after 19 years, thinks Latino players should come together to support the current system.

In the eyes of the Panamanian, who was signed by the Yankees as a 19-year-old, an international draft would work against the prospects.
"It's hard for us to be seen in the same draft as the players from here," he said. "We have to keep fighting so that it doesn't happen."
Follow us on twitter.com/foxnewslatino
Like us at facebook.com/foxnewslatino