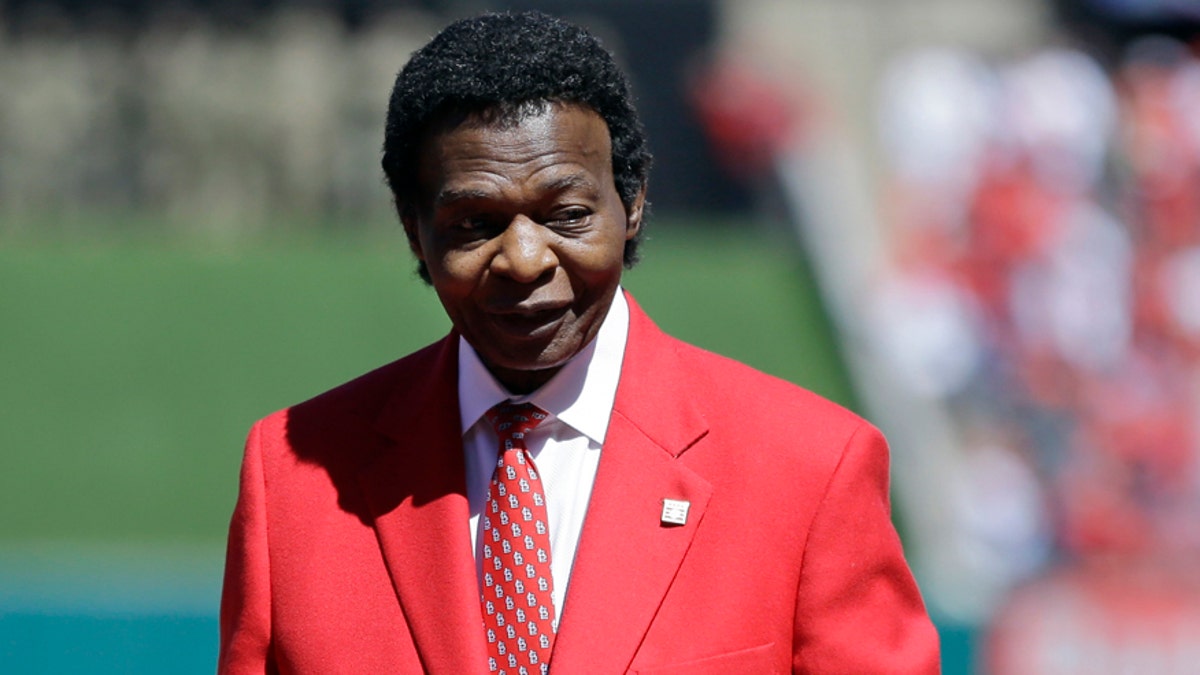 St. Louis Cardinals Hall of Famer Lou Brock is suffering from multiple myeloma, a blood cancer that starts in the bone marrow's plasma cells.
The team said Brock was diagnosed recently and is undergoing treatment in St. Louis.
"I am disappointed that I won't be able to make the event," Brock said in a release, referring to an April 25 appearance at Busch Stadium. "Jackie (Brock's wife) and I appreciate the prayers and support we have received from our many friends and fans in the Cardinals community. We count ourselves blessed that I am receiving the best possible medical treatment and we look forward to seeing many more Cardinals World Series championships in the future."
Brock, 77, was elected into the National Baseball Hall of Fame in 1985 after a 19-year career in which he stole 938 bases — still a National League record. He posted 12 seasons with 50 or more steals in a season, and he ranks 25th on the all-time list with 3,023 hits.
Brock's illness kept him from Cards' Spring Training camp, where he usually serves as a guest instructor. He was missing from the team's Opening Day festivities as well.