Baseball game in Japan delayed when a fish falls from the sky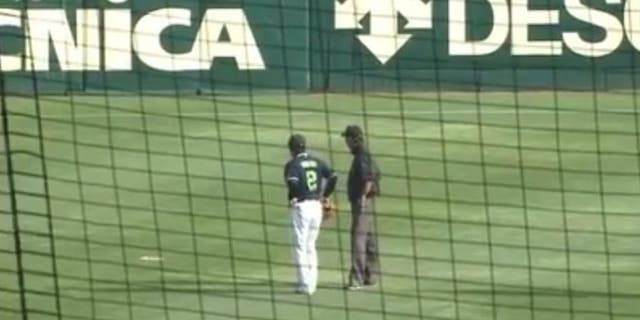 The Hanshin Tigers and Tokyo Yakult Swallows experienced an odd delay in the sixth inning of a game over the weekend when a dead fish fell from the sky into the outfield. According to the Wall Street Journal, a spokesman for the team said the fish was probably dropped by a bird flying overhead rather than thrown by a fan.
Wladimir Balentien, a player for the Yakult Swallows, told the media that the fish smelled awful, but luckily there was a bat boy on hand to sweep it up.
Apparently the birds are dissatisfied with the way the hometown Tigers are playing. Hanshin lost the game, 5-1.