Baltimore Ravens GM, head coach set to be grilled in Kaepernick collusion case, report says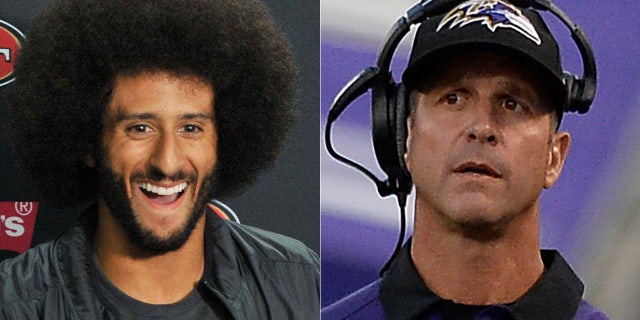 NEWYou can now listen to Fox News articles!
The Baltimore Ravens general manager and head coach will reportedly be questioned under oath Thursday in the collusion grievance filed by Colin Kaepernick.
Ravens GM Ozzie Newsome and coach John Harbaugh will be grilled at the team's facility as part of the former San Francisco 49ers quarterback's case against NFL, Pro Football Talk reported. Kaepernick reportedly has the option to attend the questioning.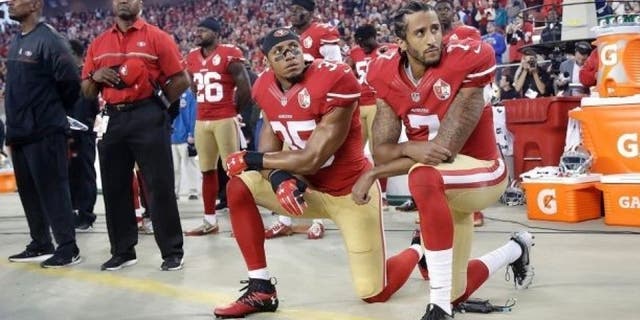 The depositions would come a day after the Ravens announced they signed quarterback Robert Griffin III to a one-year deal. The oft-injured Griffin has not played in the NFL since 2016 with the Cleveland Browns.
Newsome and Harbaugh will likely be questioned over why the team eventually decided to go with Griffin over Kaepernick given they both sat out the 2017 season, according to the New York Daily News.
Since the Ravens offered Griffin a contract last year, it is likely the Newsome and Harbaugh's depositions were already scheduled prior to signing the former Baylor University star Wednesday, according to Pro Football Talk.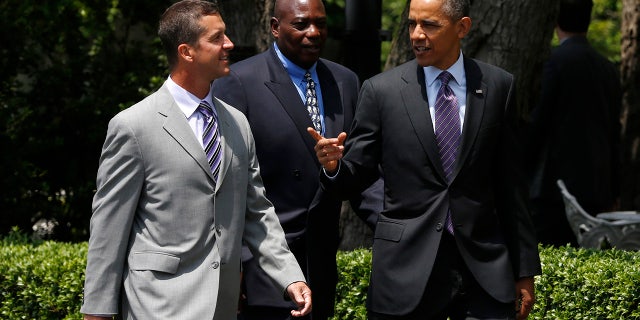 The Ravens passed on signing Kaepernick last season. Legendary Ravens linebacker Ray Lewis said that it was a tweet by Kaepernick's girlfriend Nessa Diab that led team owner Steve Biscotti away from signing him.
"His girl goes out and put out this racist gesture and doesn't know we are in the back office about to try to get this guy signed," Lewis told Showtime's "Inside the NFL" last September. "Steve Bisciotti has said it himself: 'How can you crucify Ray Lewis when Ray Lewis is the one calling for Colin Kaepernick?'"
Kaepernick has claimed that NFL owners have colluded to keep him out of the NFL over his decision to kneel for the national anthem in his social justice protests.