Atlanta Braves pitcher Sean Newcomb apologizes for offensive tweets after near no-hitter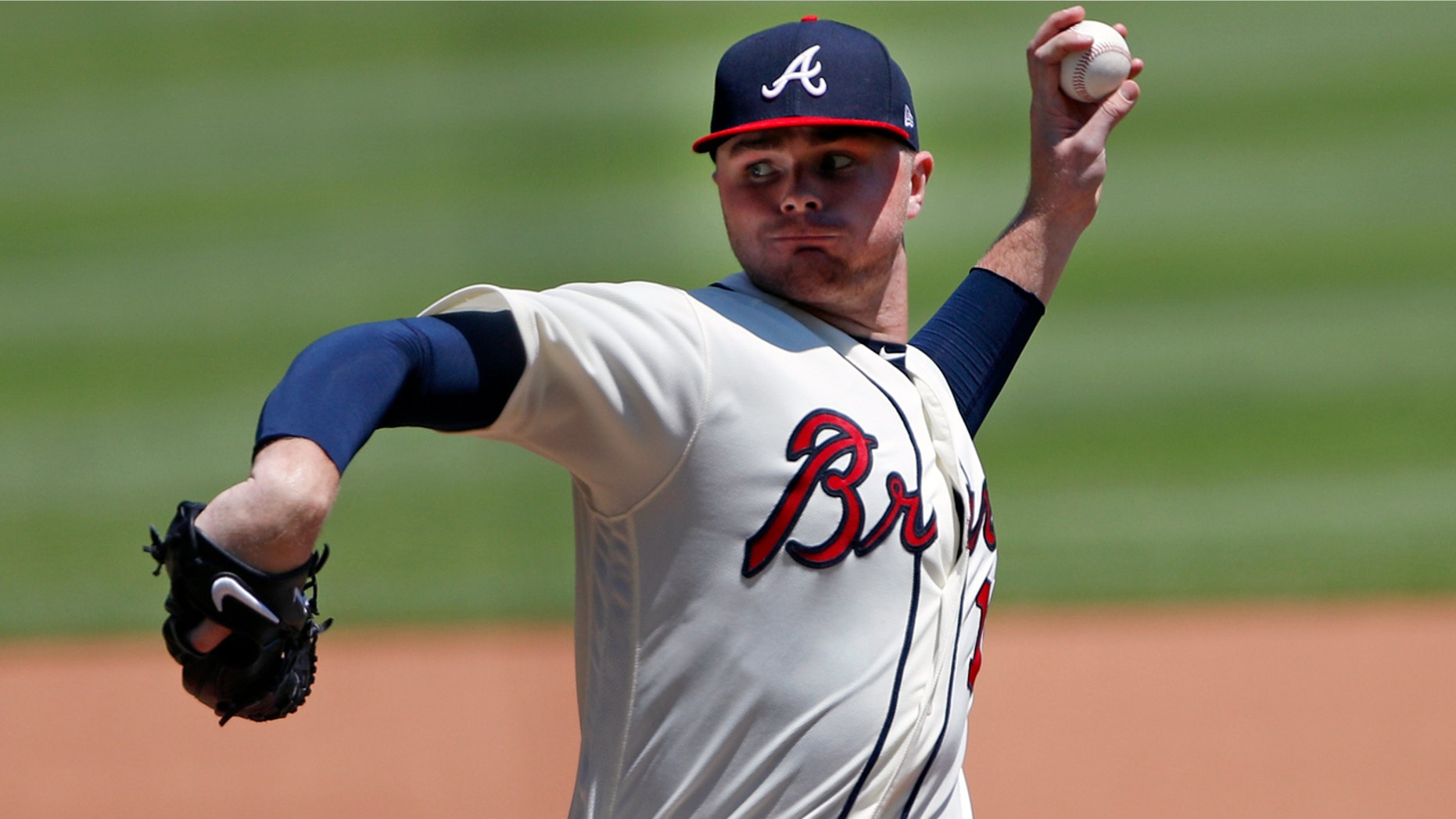 Atlanta Braves pitcher Sean Newcomb was one strike away from a no-hitter Sunday. Then his day got worse.
Chris Taylor of the Los Angeles Dodgers broke up Newcomb's no-hit bid with a solid single to left field. Then Newcomb's day got even worse.
After the Braves' 4-1 win over the Dodgers, Twitter users unearthed several racist, homophobic and sexist tweets the 25-year-old Newcomb sent in 2011 and 2012, forcing the pitcher to call reporters back to the locker room so he could apologize.
"I just wanted to apologize for any insensitive material," Newcomb said. "It was a long time ago, six or seven years ago, saying some stupid stuff with friends."
Screengrabs of the tweets, which have since been deleted, showed Newcomb repeatedly using a slur for gay people as well as the n-word.
"I know I've grown a lot since then," the Massachusetts native added. "I didn't mean anything by it. It was just something stupid I did a long time ago and I didn't mean anything by it, for sure."
Major League Baseball said in a statement that Newcomb's comments "have no place in our game. We are aware of this serious issue, Billy Bean will meet with Mr. Newcomb this week, and we will identify an appropriate course of diversity training for him in the Atlanta community," MLB said in a statement.
Bean is MLB's vice president for social responsibility and inclusion. He is a former big league outfielder and openly gay.
"We are aware of the tweets that surfaced after today's game and have spoken to Sean, who is incredibly remorseful," the Braves said in a statement posted on Twitter. "Regardless of how long ago he posted them, he is aware of the insensitivity and is taking full responsibility."
"We find the tweets hurtful and incredibly disappointing and even though he was 18 or 19 years old when posted, it doesn't make them any less tolerable. We will work together with Sean towards mending the wounds created in our community," the team said.
Newcomb improved to 9-5 on the season after giving up one hit and one earned run while striking out eight batters over 8 2/3 innings against the Dodgers. No one has thrown a no-hitter for the Braves since Kent Mercker did against, coincidentally, the Dodgers on April 8, 1994.
Newcomb said he had forgotten about the tweets until he picked up his phone postgame and saw mentions of the posts. The Braves reopened the locker room about 30 minutes later — Newcomb said it was his idea for a team official to bring reporters back downstairs so he could address the subject.
"This is something obviously that can't be happening," he said. "I feel bad about it. I don't mean to offend anybody. It was six, seven years ago. I didn't mean anything by it and I definitely regret it, for sure."
MLB dealt with a similar situation this month involving Milwaukee Brewers reliever Josh Hader on the night he pitched in the All-Star Game. Hader apologized after offensive tweets sent when he was a teen came to light on July 17. The next day, MLB said the 24-year-old Hader will be required to go through sensitivity training and participate in diversity and inclusion initiatives. Hader also met with Bean.
The Associated Press contributed to this report.