Astros' Marisnick hilariously teases vertically-challenged Jose Altuve with bathroom sign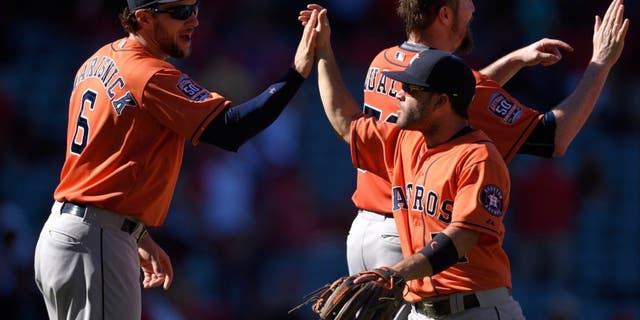 It is well known that Houston Astros second baseman Jose Altuve, the 2014 AL batting champ and three-time All-Star, is not a tall man. He stands only five feet five inches while outfielder Jake Marisnick is 6-foot-4.

There are drawbacks to a small statute but the benefits for Altuve include a smaller strike zone and, apparently, this reserved spot in the Astros' facility:
That may come in handry for Altuve during a post-lunch rush to the head.