Astros' Keuchel, Altuve both win Gold Gloves after standout seasons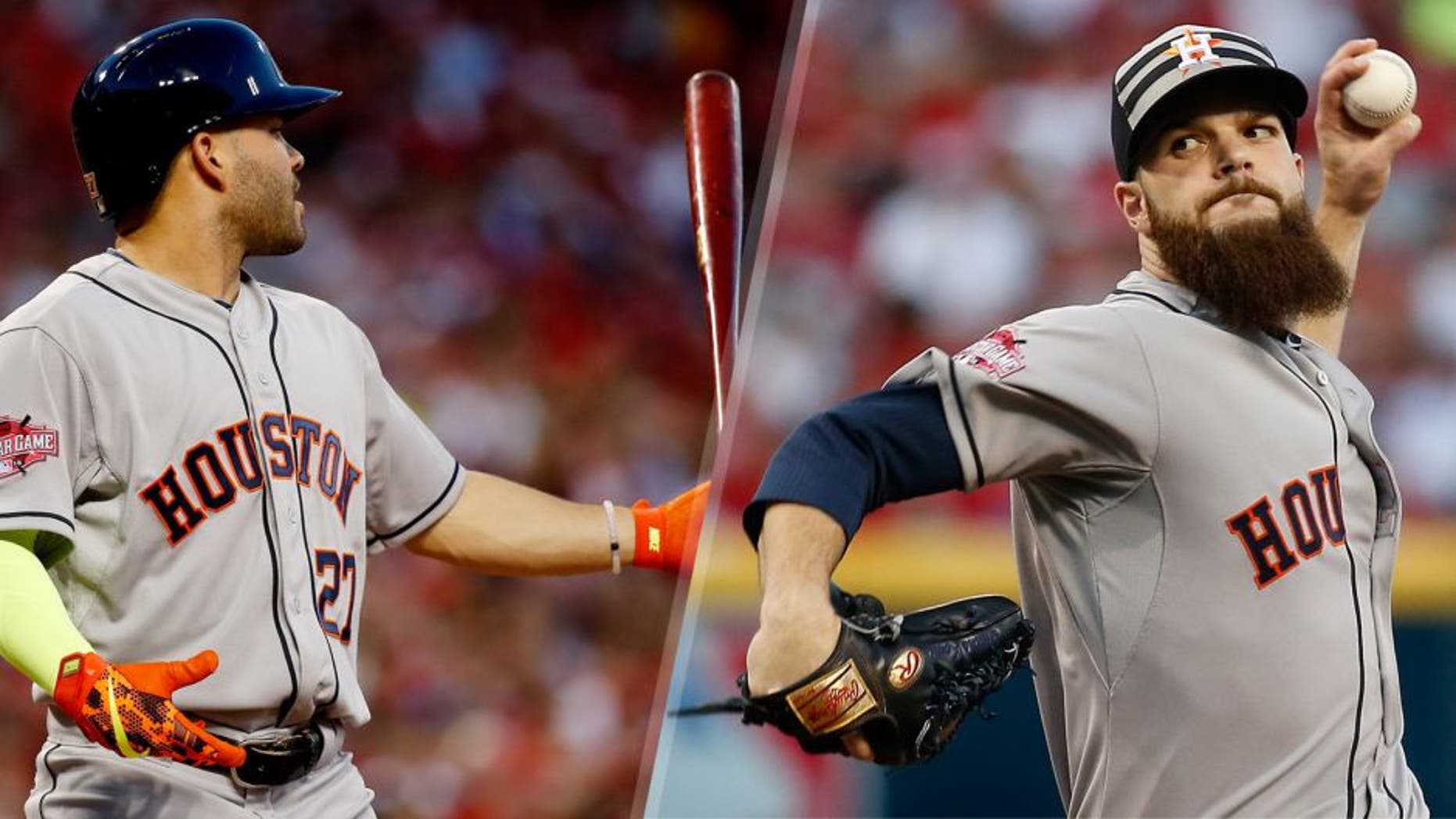 The Houston Astros' successful 2015 season continues to have positive consequences for the upstart team.
On Tuesday, pitcher Dallas Keuchel and second baseman Jose Altuve were both announced as recipients of the Rawlings Gold Glove Award, given to the top defensive performers at each position on the diamond.
For Keuchel, this was his second consecutive Gold Glove, while this was the first time Altuve was given the honor.
Keuchel, who also has a great chance to be named the AL Cy Young winner when that's announced soon, was excited for Altuve...as he told MLB.com's Brian McTaggart:
As McTaggart broke down, Altuve won the award in part because he led all MLB second basemen in fielding percentage (.993), having only committed five errors all season. That fielding percentage passed Bill Doran, who held the franchise's previous single-season high at second base after posting .992 mark in 1987. Keuchel, meanwhile, made only one error and led American League pitchers with 72 chances and had the foruth-most putouts with 18. His fielding percentage was .986.
As Keuchel told McTaggart, he takes tremendous pride in his defensive skills on the mound:
Shortstop Carlos Correa, by the way, is up for the AL Rookie of the Year award after his flashy and attention-getting start to his MLB career.