Astros' Hinch: No issues with A's starting Zito vs. Angels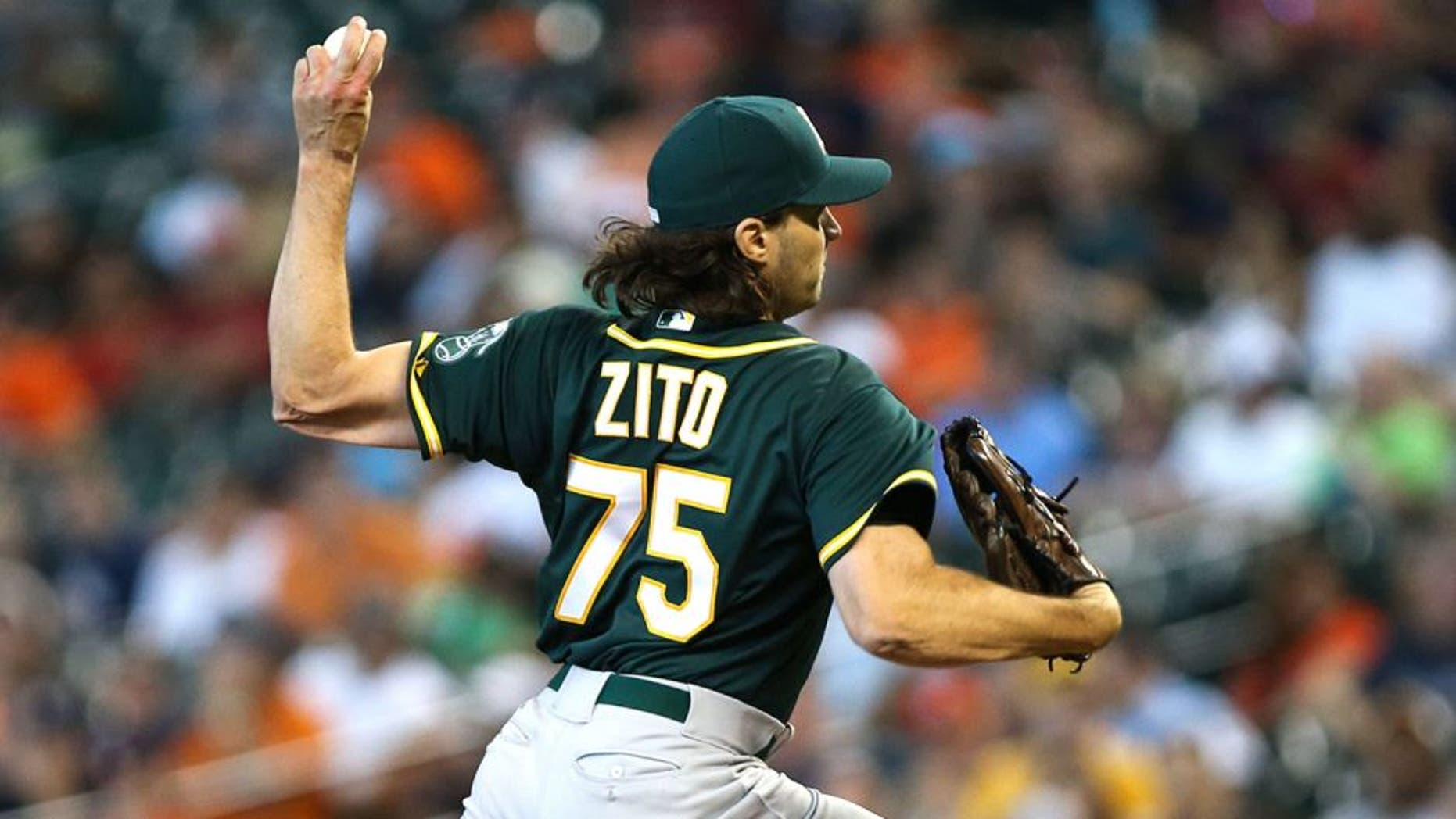 On Tuesday, CBS Sports' Jon Heyman penned a tweet regarding the Oakland Athletics scheduling 37-year-old lefty Barry Zito for one final start this week against the Los Angeles Angels, who are very much 'in the thick of things' in the AL postseason picture.
After all, the Houston Astros, Minnesota Twins and Texas Rangers are all very interested in what happens with the Angels. That's the mindset behind Heyman's tweet:
Despite having his nostalgic 'swan song' outing last weekend in the Bay Area, Zito was called upon by the A's to pitch on Wednesday against the Los Angeles Angels.
At this point in a tough season, Oakland's starting staff is in shambles. Among the pitchers lost to injury this season are Kendall Graveman, Jesse Hahn, Jesse Chavez, Drew Pomeranz, and Sonny Gray (whose sore hip created the opening for Zito on Wednesday).
Evan Drellich of the Houston Chronicle caught up with Astros manager A.J. Hinch on Wednesday and asked him if he had any concerns with the A's turning to Zito...and he said he does not.
"Anybody at this level deserves to be here in my eyes," Hinch told Drellich. "You manage your own team and handle your own business. I certainly want -- I want those teams to do well. You know, you root for those teams. Who gets to start, who doesn't get to start… they have to do their own team."
Hinch also used the phrase 'you've got to sweep your own porch' when discussing letting teams do their own roster maintenance.
On the surface, it makes sense for some to 'take issue' with the last-place A's throwing Zito at the powerful Angels (who enter play Wednesday with a seven-game winning streak). However, as Hinch conveyed in the above quotes, he'd much rather focus on his own club and their efforts rather than another team's.