Arsene Wenger's Arsenal future will be decided in board meeting after FA Cup final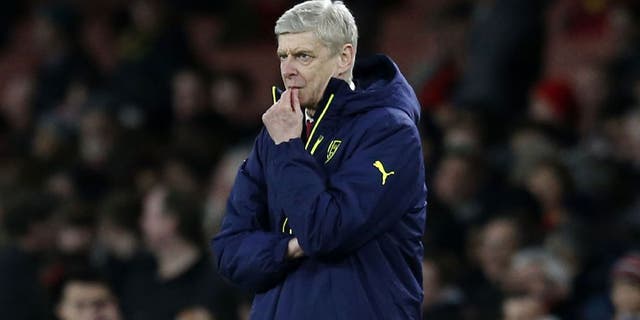 No decision has been made on Arsene Wenger's future yet. The Arsenal boss would not answer if Sunday's match would be his final premier League contest in charge of the Gunners. Instead, when asked if a decision would be made at aboard meeting after the May 27 FA Cup final for a decision, he simply responded "yes."
Wenger has been the Arsenal manager since 1996 and once presided over the Premier League's most dominant teams, but that hasn't been the case for a decade now. Underwhelming performances have led to declining fan support over the last few years, but it came to a head this season.
The Gunnersare outside of the top four and if they can't leap up on Sunday, they will miss the Champions League for the first time under Wenger. Those struggles have led to chants, signs and protests of "Wenger out" from Arsenal fans who think it's time for him to depart the club, and there is no telling if winning the FA Cup would ease the pressure.
Wenger's contract with Arsenal expires after the season and, while there have been reports that the club offered him a new two-year deal, that has not been confirmed. It's unclear whether his future will be determined by the club or by him, as neither side has made it clear they want to continue the relationship.
Finally, the saga will come to an end after the FA Cup final. That is unless Arsenal and Wenger decide to stay together, in which case the drama will only continue for at least another season.
MORE FROM FOX SOCCER