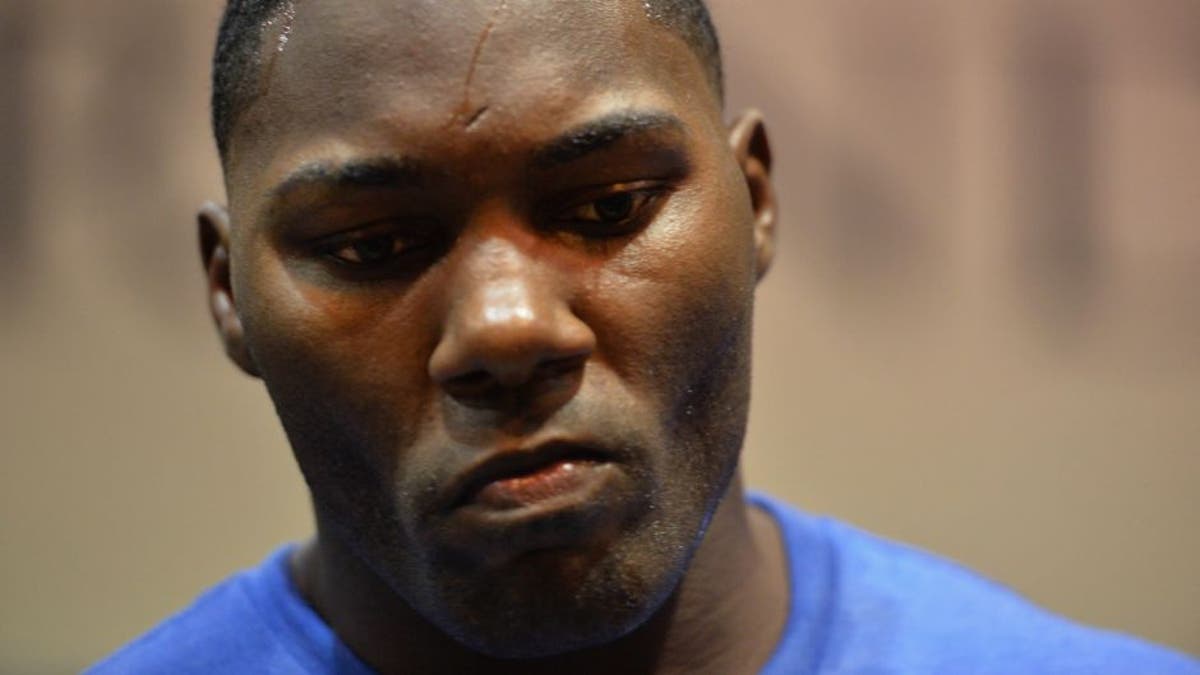 When you're talking about a professional fighter with a criminal domestic violence record ranting on social media, admitting to intimidating a woman to the point of tears and using ugly language to insult her physical appearance a couple weeks before a fight, the most important question is not how well he managed to keep his focus despite the distraction of a UFC investigation of the incident. Still, we were curious about just that when speaking with Anthony "Rumble" Johnson on Thursday, ahead of UFC 191.
"It wasn't hard at all to keep my focus," Johnson insisted.
"I know what my job is."
Perhaps part of the reason that Johnson wasn't sweating the UFC's investigation of the incident at his gym that he described in a Facebook rant is because he never feared that the investigation would turn anything up that would actually threaten to cancel his upcoming fight against Jimi Manuwa. Johnson was made to donate money to a charity at the close of the investigation, but he'll go forward with his UFC 191 bout as planned.
"I never thought that the fight would be canceled," he said.
"They can investigate me. I know I didn't do anything wrong. I'm not perfect, but I'm not what the media makes me out to be, that's for sure. I'm allowed to rant, sometimes."
Rants, of course, are a spectrum, and what really matters is how they make others feel, not what the ranter thinks about them. Johnson caused trouble for himself with that social media rant, as well as a minor stir over an argument he got into with others online who criticized him for "cropping" his dogs' ears, claiming that he has the right to do anything he wants with something he's purchased.
We asked if Johnson might be more hesitant to let loose in writing on social media in the future as a result of all this. "It didn't make me shy," he said.
"My friends and family know who I am."
Johnson isn't worried about blowback from controversial comments he makes, and he maintains his innocence with regards to any past domestic violence allegations, though he pleaded no contest to one. His belief in his innocence allowed him to stay relaxed through the UFC investigation and public relations problems, heading into his Saturday bout against Jimi Manuwa.
"There was no aggravation," he insisted.
However, Johnson will be glad to get back to competition and doing what he loves. That's only because of the normal monotony of grinding training camps.
"It will feel good to punch someone new, though," he laughed.
"You know how it is. During training camp you're working with the same two guys every day. In the fight you can let loose and really hit your hardest."