Antetokounmpo adds to trophy case with NBA's Most Improved Player award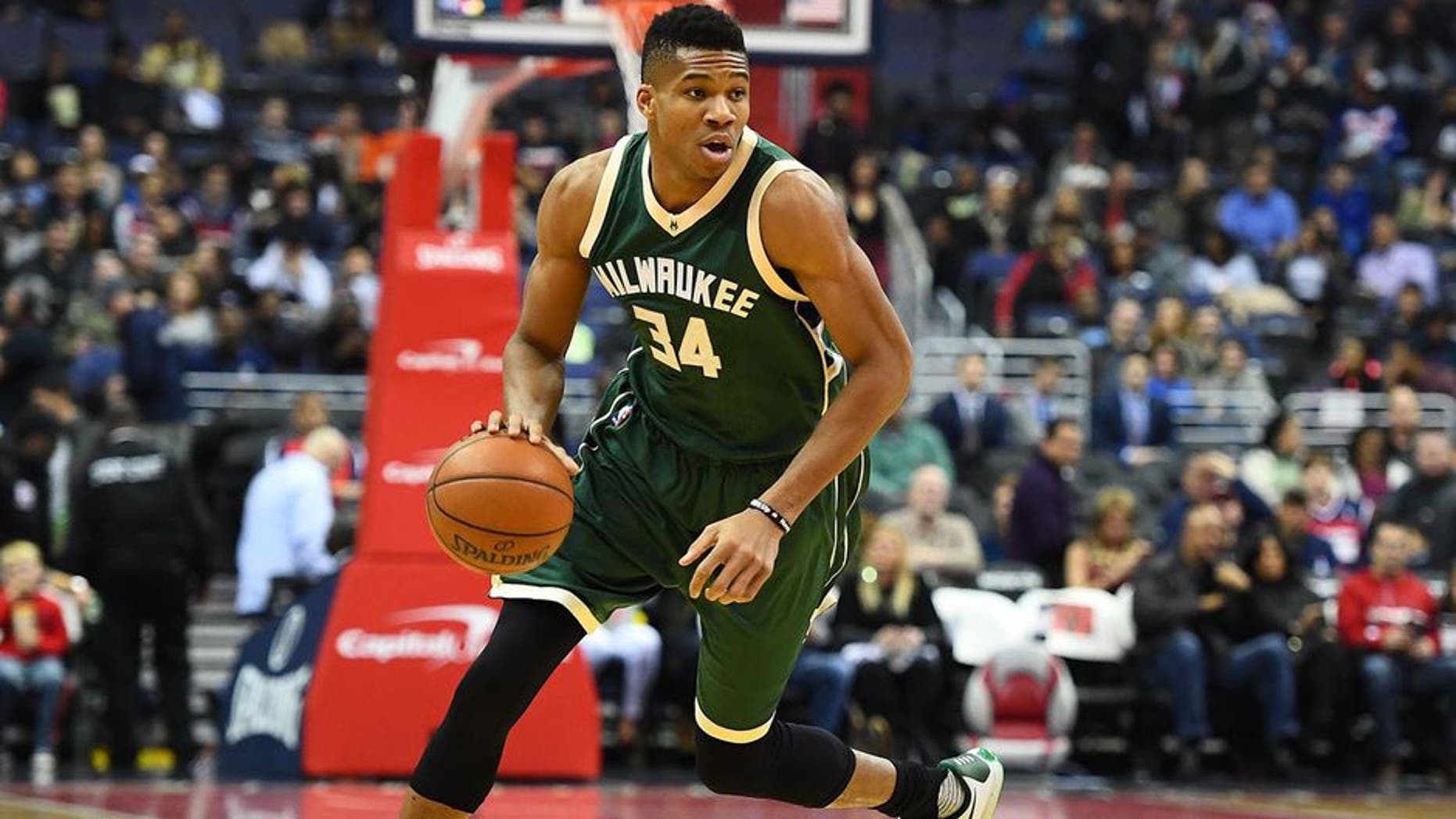 Its time to expand the Greek Freaks trophy case once again.
Giannis Antetokounmpo was named the NBAs Most Improved Player for the 2016-17 season, a memorable 82-game stretch (plus playoffs) that engraved his name as one of the bright spots in the NBAs future.
Antetokounmpo went from raising eyebrows in his first three seasons to dropping jaws of players, coaches and fans around the NBA in his fourth and best professional season.
He set career highs in every per-game statistical category, including points (22.9), rebounds (8.8), assists (5.4), steals (1.6) and blocks (1.9). The Greek Freak became the fifth player since 1946-47 to lead his team in all five of those categories, and the first since LeBron James in 2008-09.
Giannis wasn't at the awards show in New York City to accept the hardware, but he left a message for Bucks fans via the team's Twitter account.
Its the fourth NBA honor of his career and the third for his incredible 2016-17 season alone. Antetokounmpo earned a spot on theAll-Rookie second-team in 2014, and he was voted an All-Star starter and named to the All-NBA second-team this season.
He beat out Denver Nuggets' Nikola Jokic and Rudy Gobert of the Utah Jazz to win the award. Antetokounmpojoined Gobert, Kevin Durant, Steph Curry and Isaiah Thomas on the All-NBA second-team.
Giannis wasn't the only Bucks player to take home a trophy. Guard Malcolm Brogdon won the Rookie of the Year award, becoming the first Bucks rookie to receive the honor since Kareem Abdul-Jabbar in 1970.