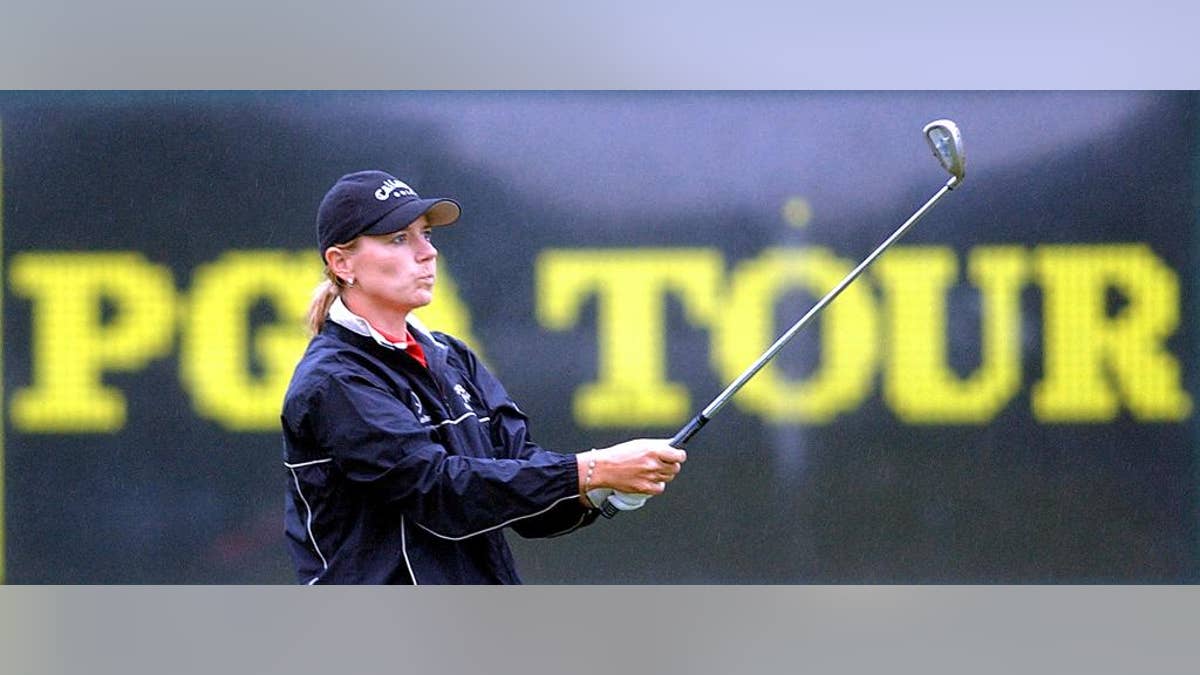 AUGUSTA, Ga. – Annika Sorenstam ranks among the best female golfers of all-time. She's still the richest, with career earnings of more than $22 million, despite retiring in 2008.
But what fans remember most about the Swedish superstar might be the time she mixed it up with the boys on the PGA Tour at the Colonial in 2003.
As Sorenstam took in the scene Thursday at the Masters, some wondered what score she might have posted playing Augusta National from the tournament tees. No need to wonder.
"I was under-par," she smiled, then quickly added, "but I played it more for the experience. The first time I put my foot on the property, I was blown away by the beauty. ... It was about 10 years ago, in May, the day before they close the course for the summer.
"So the greens weren't nearly as fast as they are today. And the course wasn't as long as it is now, either," she added. "It's a mile too long for me now."
Sorenstam, 44, remembers Nos. 9 and 10 as particularly tough because of their length.
"The men hit 8-irons into those undulating greens. I needed a 5 or a 6 to get there, which makes the undulations more like a roller-coaster ride," she said.
For all that, Sorenstam put down 71 on her scorecard at the end of the day.