Andrew Bogut reportedly eligible to rejoin Warriors due to a loophole in NBA rules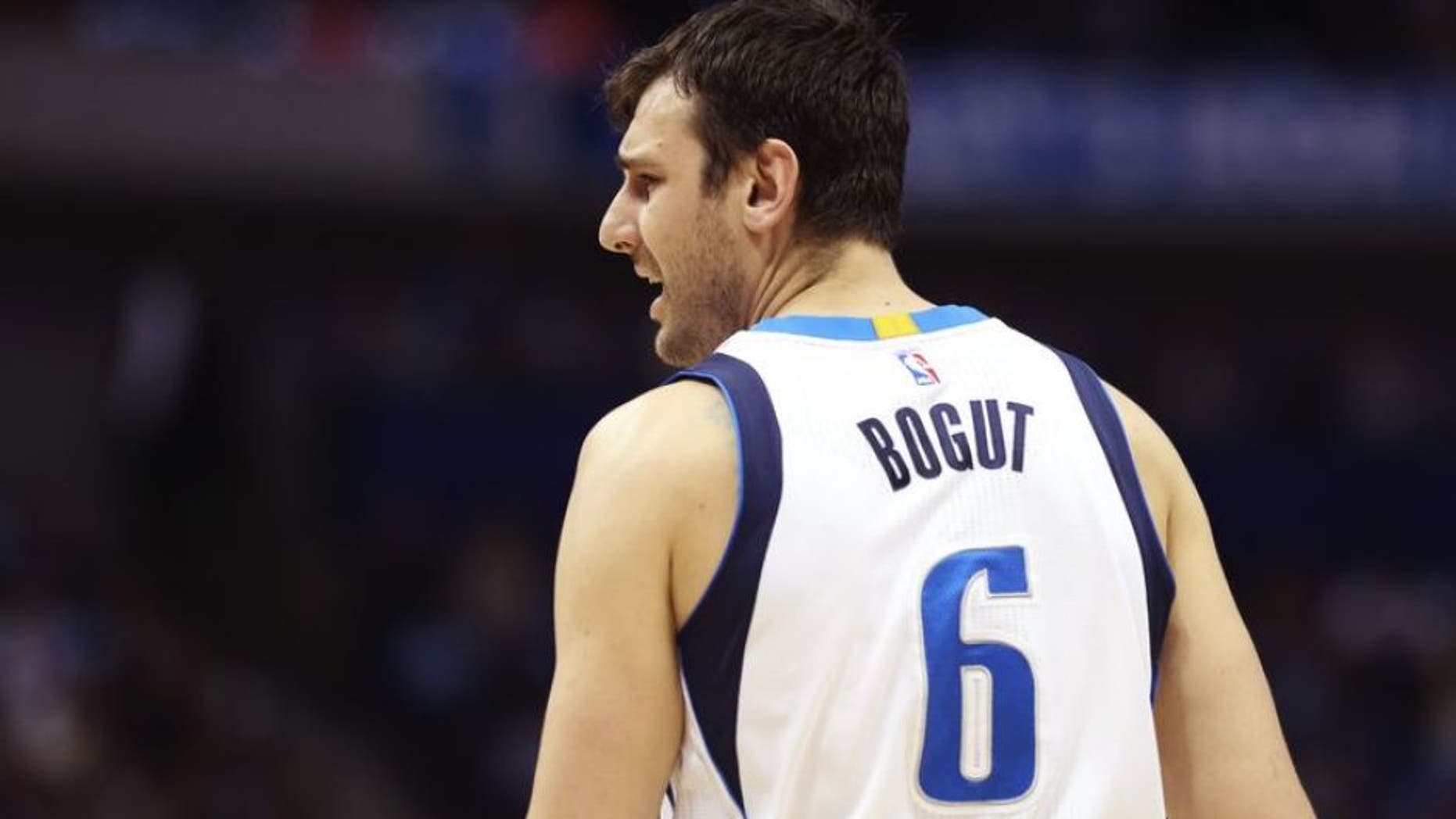 Andrew Bogut, who went to the Finals with the Warriors for the past two seasons, was dealt from Dallas to Philadelphia on Thursday, and according to reports, the Sixers don't plan on keeping him around.
With the trade deadline passed, the Sixers likely will buy him out, leaving the 7-foot Australian free to sign with anyone -- except the Warriors. At least, that's what everyone thought at first.
That's because Golden State traded him last July, and the NBA has a rule that prohibits teams from trading a player and then re-signing him during the same league year. It's known as the Zydrunas Ilgauskas rule, after the Cleveland Cavaliers traded their longtime center in 2010, then re-signed him when Washington bought him out. Other teams didn't like it, so the NBA upped the restricted period from 30 days to a year.
However, the Vertical's Bobby Marks, a former assistant GM, pointed out that because Dallas was the last team to trade Bogut, he's actually eligible to rejoin Golden State this season if he becomes a free agent.
And NBA sources confirmed to The Vertical's Adrian Wojnarowski that Marks' interpretation is correct.
Now, just because Bogut possibly could return to the Warriors doesn't mean he will. Wojnarowski reports that Golden State is "undecided on its Bogut interest", and reporters who cover the Warriors indicate it's unlikely.
If all this isn't interesting enough for Warriors fans, there's this:
If the Cavs wind up with Bogut and Deron Williams, FS1's Shannon Sharpe predicts one outcome:
Why does everything eventually end up Cavs vs. Warriors?