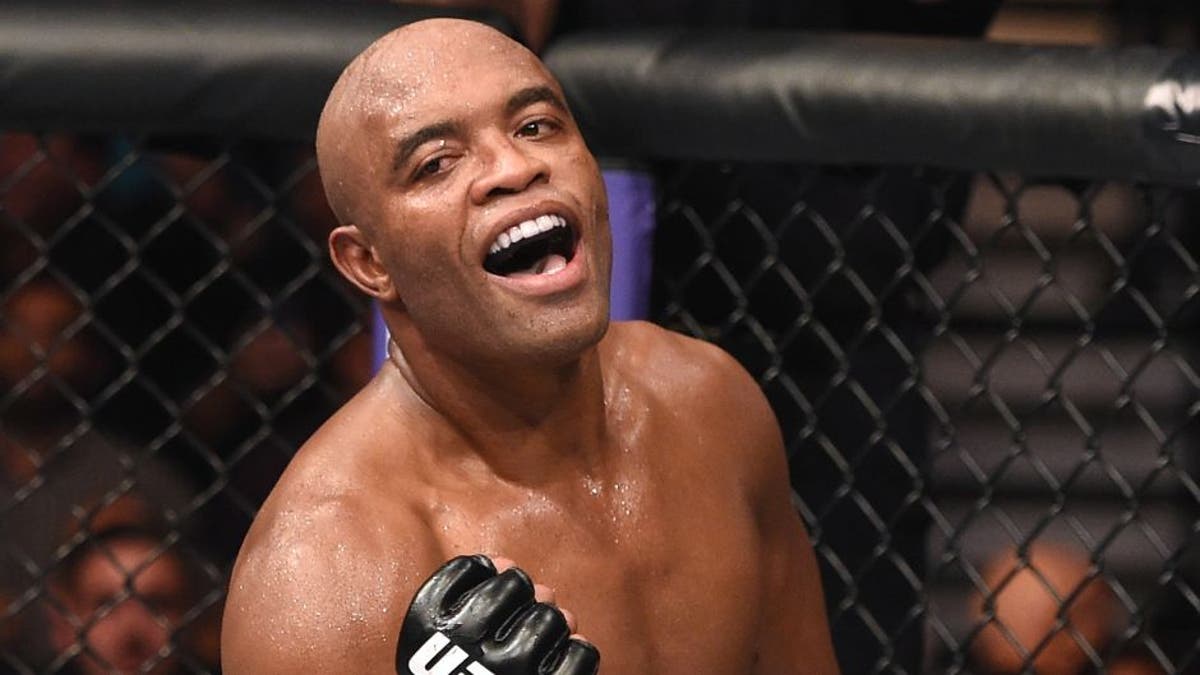 Many people have called former middleweight champion Anderson Silva the greatest fighter of all-time. According to the man's manager, Ed Soares, however, Silva himself doesn't share that belief.
"The Spider" clearly thinks highly of his own abilities, as he should. He draws a subtle and interesting distinction between being able to do great things and being some mythical "greatest ever."
"Anderson has always told me, 'I don't think I'm the greatest. I just believe I can do things that people think are impossible,'" Soares recently told MMA Junkie.
Now in his 40s and with back-to-back year-long stretches out of competition, Silva is heading into another difficult situation Saturday. He returns from a drug suspension to face Michael Bisping in London.
More than that, Silva has also let it be known that he wants to make another run for the middleweight championship that he held for so many years. Beating Bisping will be tough, but becoming champion again with the division's current landscape would seem virtually impossible for the aging legend.
"Right now, I believe the world thinks it's impossible for him to possibly win this fight and even come back and get the title," Soares conceded.
"I think that's a big motivator, and I think if anybody can come back after everything that he's been through and get that title back, it's Anderson."
One thing is clear - Anderson Silva is enjoying himself again and plans to have even more fun come fight time.
"I'm old, now," Silva told USA Today and MMAJunkie. "But I'm so happy because I'm back to doing my job. I'm back to working because this is me. I love fighting, and I love challenging myself."