Alex Rodriguez Thrown a Curveball with Trade Rumors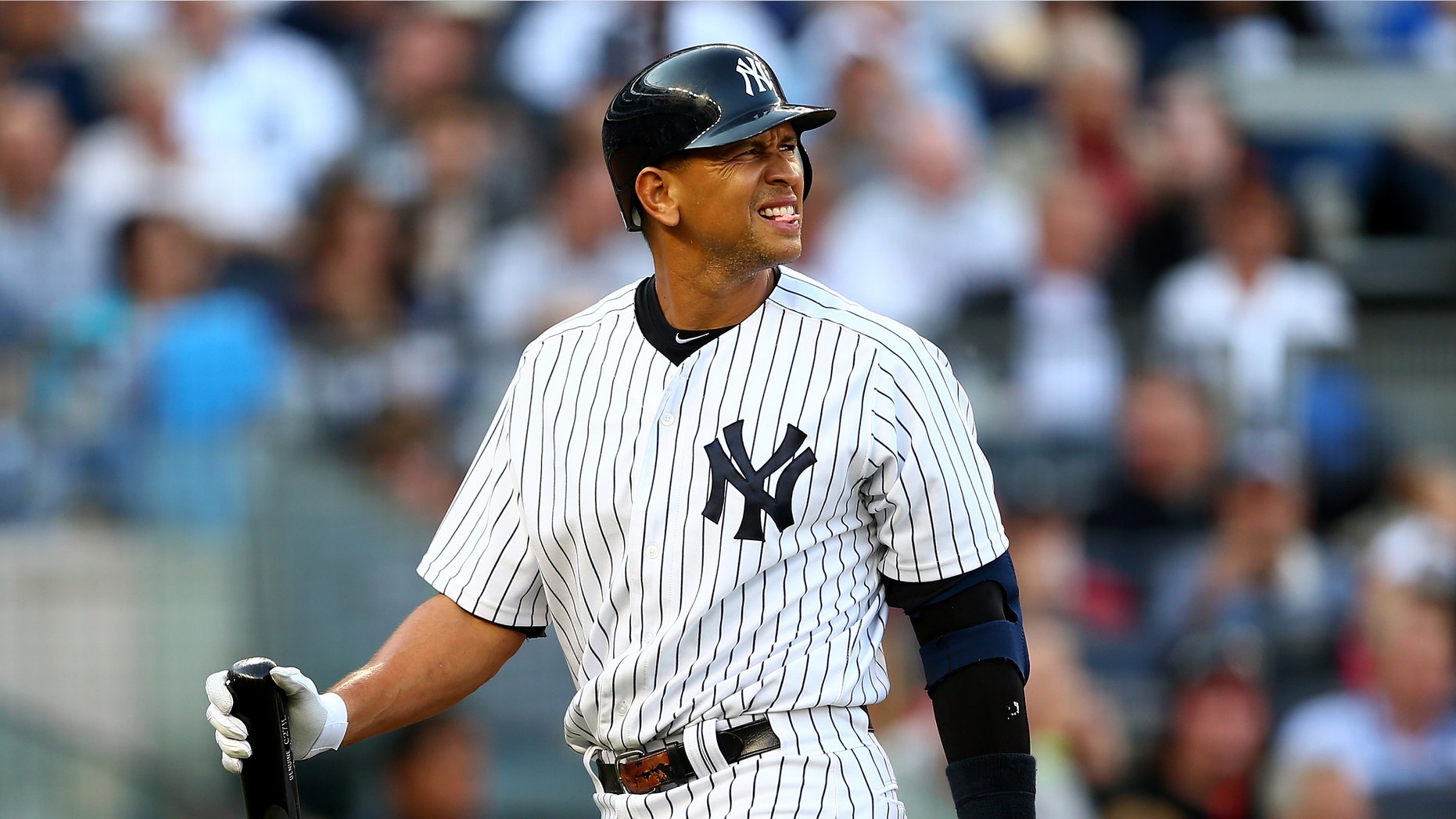 NEW YORK – Alex Rodriguez may be striking out with the Yankees but that doesn't mean other teams don't think he can step up to the plate.
In the latest installment that has become the saga of a benched A-Rod, reports have surfaced saying the Miami Marlins are interested in acquiring the third baseman.
What initially began as a quip between New York Yankees president Randy Levine and Miami Marlins owner Jeffrey Loria has the possibility of turning into a topic of serious discussion.
According to ESPN, an undisclosed source says discussion between the two MLB head honchos regarding A-Rod has happened, if only in passing.
"Alex is Mr. Miami; it would be great if he played here for us," Loria said, according to the source.
The source then added that Levine's response was, "You can have him."
While Yankees' general manager Brian Cashman flatly denied talks of trade discussion Wednesday, rumors and opinions on the matter are continuing to circulate.
"We will go forward. Alex will go forward," Cashman said.
"That doesn't mean that he's done, that he's finished, that he is not capable. He is still a big threat, but for whatever reason right now we are adjusting to what we are seeing," he said.
Whether the Yankees keep him on the bench or put him in another postseason game, "it doesn't mean by doing so we're not going to have to deal with legitimate questions," Cashman said.
"That's all for another day," he said. "All we are concentrating on is the here and now and what is best for us today."
Rodriguez, only 3 for 23 in this postseason, had been left out of the starting lineup twice and pulled for a pinch hitter three times in the playoffs.
"I'm not happy about it. Obviously, you come to the ballpark feeling you can help the team win. When you see your name is not in the lineup, it's obviously disappointing," Rodriguez said Wednesday night. "You've got to accept being a cheerleader and also make sure that you're ready when you're number's called."
He has $114 million and five years remaining on his contract — and a no-trade clause.
With reporting by the Associated Press. 
Follow us on twitter.com/foxnewslatino
Like us at facebook.com/foxnewslatino