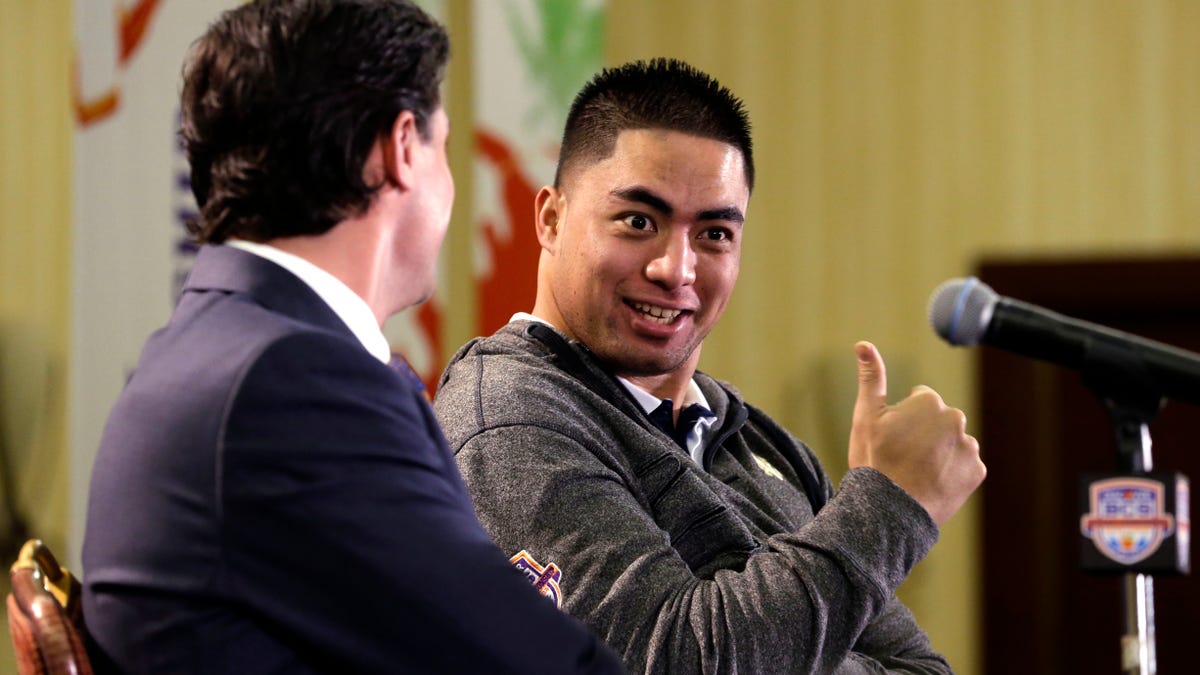 FORT LAUDERDALE, Fla. – It's no wonder Kirby Smart and Bob Diaco have drawn interest for head coaching jobs.
Smart is coordinator of an Alabama defense yielding the nation's fewest yards. Nobody has allowed fewer points a game than Diaco and Notre Dame leading up to Monday's BCS championship.
Smart interviewed for the top job at Auburn, the Crimson Tide's in-state rival. Diaco was a candidate at Boston College.
Both teams are happy to have them back.
Smart says he's in no rush to move on from what he considers "the best non-head coaching job in the country."
He says he wants to be where he can win and dodges the question of whether he hopes to replace Alabama coach Nick Saban someday.
Diaco won the Broyles Award as the nation's top assistant.