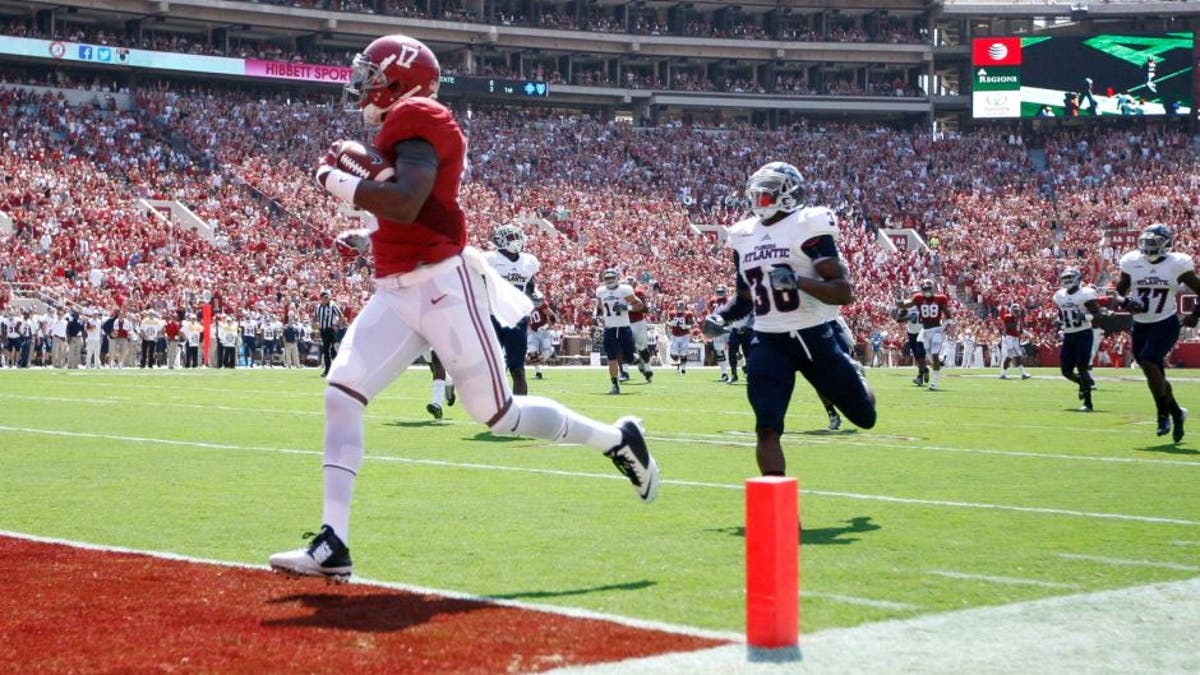 The Alabama Crimson Tide find themselves unusually thin at the running back position heading into the 2015 season with only Derrick Henry, Kenyan Drake and Damien Harris as the healthy scholarship running backs on the roster.
The recruiting efforts of the Crimson Tide are quickly ensuring that such concerns are alleviated sooner rather than later, as the team gained another running back commit Tuesday.
The latest commit comes from 2017 running back Cam Akers, currently rated as a four-star prospect and the top overall prospect from the state of Mississippi according to 247Sports. Despite having two seasons of high school football before he can even enroll in college, Akers has been offered scholarships by Georgia, Georgia Tech, LSU, Michigan, Ole Miss and Tennessee among others.
Alabama may have landed themselves a gem in Akers, as at least one national recruiting analysts believes Crimson Tide fans have reason to celebrate following his commitment:
After viewing Akers highlight reel, you'll see why the Mississippi native is so coveted: