Advice from former Oklahoma coach Switzer pays off for Stoops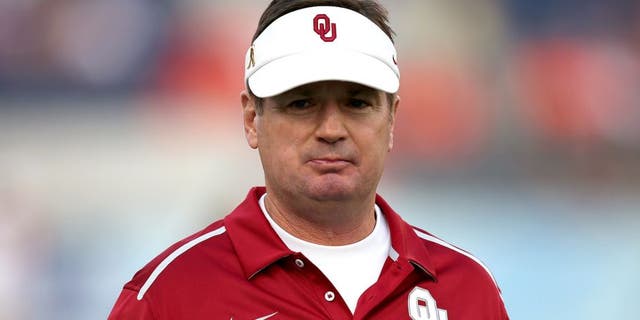 Bob Stoops took some advice from a former Oklahoma coach and it seemed to work out pretty well.
Stoops ditched the headset, on a suggestion from former Sooner coach Barry Switzer and Stoops said he got a different feel for the game.
Stoops still wore a headset, but it wasn't permanently attached to him like it usually is on game days. OU went on to a 41-3 victory.
"He said sometimes he liked it better," Stoops said of what Switzer told him. "He got a better feel for the game when he wasn't listening to everybody. I kind of like it. I would have never thought of it until talking to coach about it."
MORE FROM FOX SPORTS SOUTHWEST:
- PHOTOS: Cowboys Cheerleaders Auditions
- Ranking NFL 2015 Starting Quarterbacks Youngest to Oldest
- Ranking NFL quarterback salaries
- Oldest player on every NBA team
- College football's highest paid coaches in 2014